Meal kits have become an easy and quick option for people worldwide to get partly prepared food readily available at their doorstep in no time. Similar is the case in Lethbridge, where the meal kits delivery industry is growing increasingly popular.  We have combined the top best meal kit delivery services in Lethbridge based on factors including price, quality, uniqueness, and delivery options.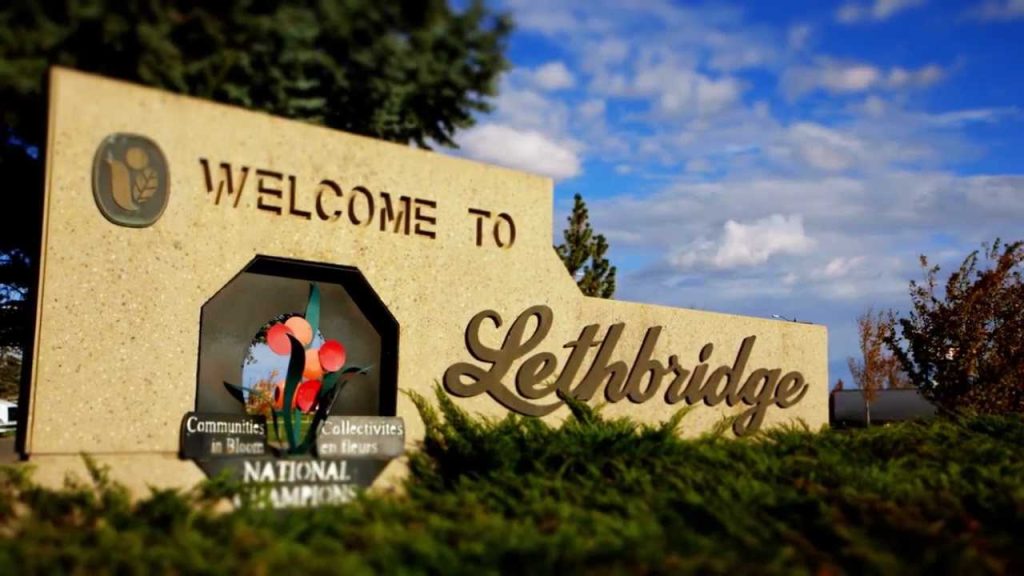 Food to enjoy while in Lethbridge:
Lethbridge is a city that is home to a little more than 100,000 people in Alberta. Being a small city in terms of population and size but a good place to live due to its lower cost of living, several jobs available in the public sector and recreational activities around the city. With a beautiful variety of national parks to visit, including but not limited to Botterill Bottom Park and Elizabeth Hall Wetlands, it hosts many tourist attractions.
Many meal kit delivery services are operating in Lethbridge. With our extensive research and review, we have compiled a list of 3 mega meal-kit delivery services that make it to the top of the list and multiple smaller ones in Lethbridge. It includes prepared, pre-cooked frozen meals that you must warm-up before use. Vegetarian and gluten-free options further facilitate the customers. Here are the top meal kit options in Lethbridge.
Top meal kits options in Lethbridge
LiveFit Food
LiveFit Food, one of the top healthy meal kit options in Canada, offers a variety of meal kit options that are freshly prepared from natural ingredients and just have to be warmed up before use. It is specially catered to consumers on different journeys either trying to lose or gain weight, including keto, juice cleanses, vegan, weight loss diets, and others. LiveFit claims to provide healthier meal options and remove the need to consume empty calories while at the same time making the user feel good about their body by noticing improvements.
Cost/ Minimum order: LiveFit does not require a subscription, but a minimum of $50 has to be spent per order. 
Meals with amazing taste and nutrition: 
Nonna's Pappardelle Bolognese

Brownie Batter Bliss balls. 

Mediterranean Penne. (Vegan)
What we liked
Fresh and natural ingredients are used for every order.

Healthy meals for almost every type of diet. It makes you eat healthy while saving time on preparing. 

Delivery at doorstep, shipping charges lowered for bigger orders. 

It can easily be stored for up to 3 months in the freezer to eat whenever needed.
What we did not like
The minimum order of $50 per order makes it expensive to try out.

Meals are only shipped three days, Tuesday, Thursday, and Sunday. 

Some meals have smaller portion sizes.
Mocha Local
Mocha Local claims to provide farm-fresh ingredients by trying to bridge the gap between the farmers and consumers. Even though Mocha local is a comparatively expensive option, with meals on average starting from $25, it has a good variety in terms of new meal plans for every week. They also have options for kids' meals which are cheaper and start from $6, making it an easy option for parents; however, the order has to be booked 10 to 21 days in advance. They even offer dairy, veggies, sauces, and treats from the farmer's market. 
Cost/ Minimum order: Meal costs are on average $25, and they don't currently have a subscription model; thus, you must order meal kits in advance of at least 10 days. 
Meals with fantastic taste and nutrition:
Italian Sausage Linguine

Fettuccine Alfredo

Chicken Fried Steak
What we liked
Fresh ingredients and many farmer's market items are also available.

Environmentally friendly packaging.
What we did not like
Order waiting time is too long.

No vegetarian/gluten-free options are available.

Prices are higher compared to its competitors.
Moxies
Moxies, an already established restaurant in Canada, has brought its meal kits to replicate its famous dishes by preparing them by the customer at home. They also provide their famous drinks alongside their meals for the customer to enjoy the full dining experience in the comfort of their homes. Their meal kits serve 2-4 people on average and are priced at $20-$60 for two people, which are comparatively reasonable. 
Cost/ Minimum order: On average, the cost of each is $20-$60 for two people, and they don't currently have a subscription model. 
Meals with amazing taste and nutrition:
Burger and Wings combo.

Nachos kit.
What we liked
Getting the taste of Moxies food while sitting at home.

Option of ordering their special drink mixtures.
What we did not like
Not all meal kits are available at all Moxies locations.

Less variety than other meal kit providers.

No healthy food options are available.
GoodFood
GoodFood is not just a grocery delivery service delivering farm-fresh ingredients but also readymade dishes and meal kits. You can learn new recipes, discover new ingredients, and get up to 15% lower prices than supermarkets. It is an affordable option, starting from $37 per week for 2 persons. 
Cost/ Minimum order: The meal-kit cost per week is around $37 for 2 people per week for the classic bundle and increases for more premium bundles. 
Meals with amazing taste and nutrition:
Smoky Garlic Shrimp

Grilled Chicken and Caesar salad.
What we liked
Easy to use app and website.

A large variety of meals is available.

Affordable prices and discounts are available. 

Meals are designed based on preferences.
What we did not like
Less storage time - can store up to one week only.
HelloFresh
One of the most famous meal kit providers in Canada, HelloFresh, claims to be a convenient, easy to make, and healthy meal kit provider known to be liked by all. They are also a very affordable option, with meals starting at $9.10 per person compared to its competitors. They have a choice of selecting from a wide range of dishes. 
Cost/Minimum Order: HelloFresh meals range from $9 to $12 per person. Ordering the highest plan size (five recipes each week for four people) will bring you the best pricing per dish. 
Meals with amazing taste and nutrition:
Shrimp and pesto penne.

Creamy Mushroom Alfredo.

Tandoori-styled grilled chicken.
What we liked
Easy to use website with proper guidelines.

A large variety of meals are available, including vegan and premium meals.

Affordable prices and discounts are available. 

Shorter delivery time as compared to competitors.
What we did not like
The delivery charges are high at $9.99 per box.
Heart-to-Home Meals 
This food company is mainly to provide to the senior citizens of Canada, having that said, they believe in making life easier as their customers age. The company tries to make the best out of the ingredients. They are also hospitable, delivering right into their freezers. 
Starting price: $8.15 
Minimum order: 1 serve 
Meals with amazing taste and nutrition:
Hearty pork with stuffing 

Roast beef in a red wine sauce
What we liked
Helpful for the old age  

Delivery with hospitability 
What we did not like
Not for the young generation 

lacks exciting recipes 
Meal kits delivery in Lethbridge, Alberta- Final words 
We hope that our meal kit delivery guide for the city of Lethbridge proved helpful to you, and you will now have a precise idea of what meal kits are and where you can order them from in Lethbridge.
Read about Meal Delivery Service in other region of Alberta, Canada.