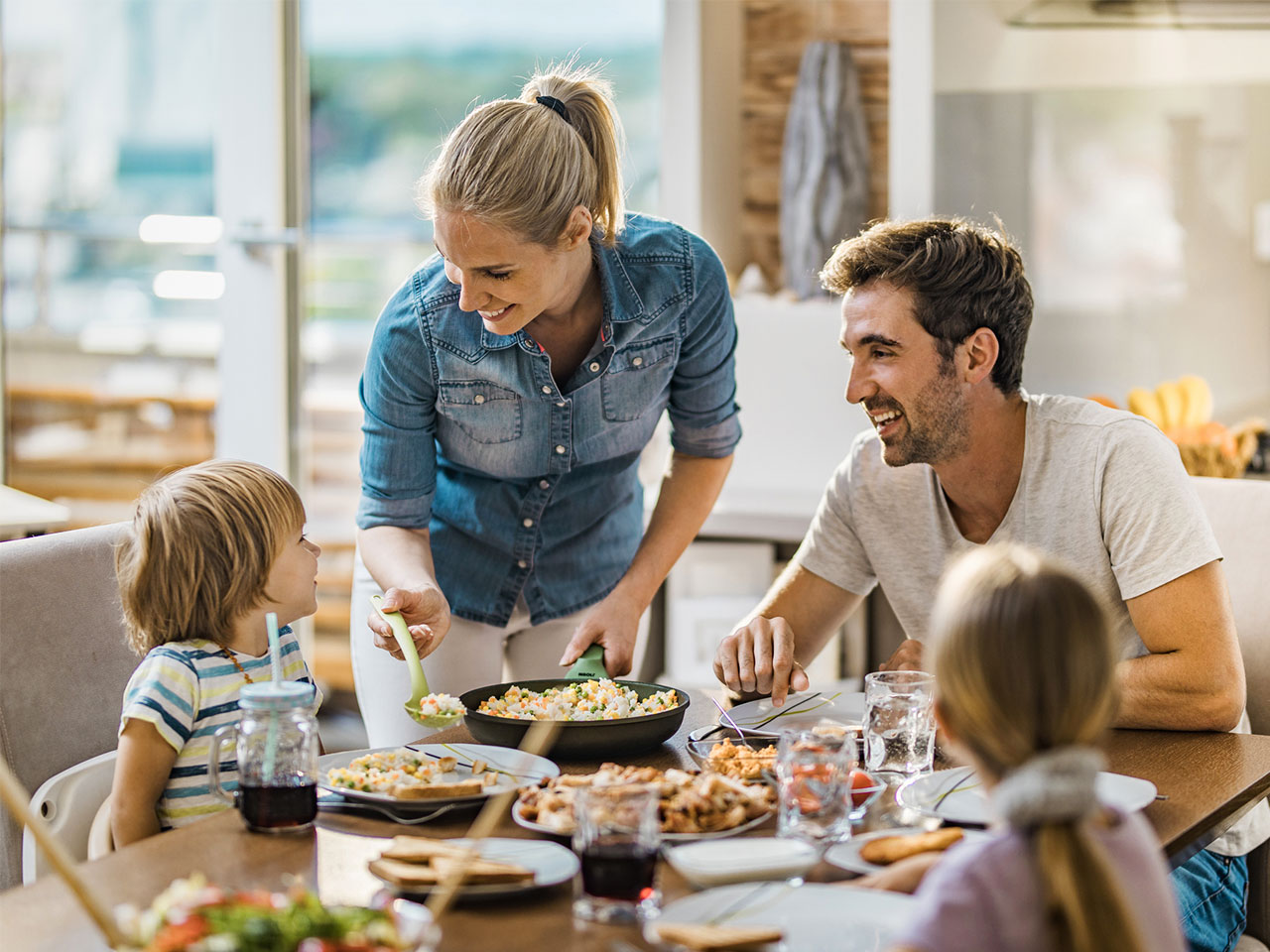 In a Nutshell
Where parenting is a blessing that brings immense joy and happiness in life, it can quickly become a hectic job when your kids want something different every time they sit for meals. This makes you spend more time preparing meals and running for groceries than the quality time you spend with your little ones. 
The modern-day meal kits for kids relieve parents from these responsibilities and bring healthy, delicious meals specifically for each family. As growing children can be extremely picky and unpredictable, using meal kit services allows you to be at ease as they deliver the pre-portioned ingredients and chef-curated recipe cards to cover the meals for your entire week. 
To help you find the best meal kits for kids, we have gathered the top subscription services below. This will guide you to find the service that will match your kids' tastes and unexpected demands. 
What to consider in Meal Kit Services for Kids?
Before you opt for any meal kit service, you need to determine the goals you want to achieve first. Some meal kit services focus on providing nutritious meals to take care of specific dietary needs, some work to assist the busy parents in their meal planning process, and some are more into providing budget-friendly meals at home. Understanding your budget, health goals, meal preparing time, and the type of recipes offered will help you find the service that is the perfect match for your needs.
Best Kids Meal Delivery Services in 2022
I. Yumble – Best for Picky Eaters 
Yumble is the best meal delivery service for picky eaters. It specializes in ready-to-eat kid-friendly options prepared with fresh, natural, and healthy ingredients. The weekly subscription service delivers meals for kids from 1 to 12 years of age. A bonus of the service is that each week they send fun sticker sheets and table topics to connect with your kids. 
Pricing Plans
Six meals weekly for $8 a meal

Eight meals weekly for $7 a meal 

Twelve meals weekly for $6 a meal 
How does the service work? 
From the offered plans for the week, you can pick your desired meals. The plan can be customized if you need gluten-free and soy-free options according to your kids' age group. As the Yumble meals are thoroughly cooked, therefore you only have to heat them in a microwave for quick serving. 
Some items from the menu: 
Chicken nuggets with a mix of quinoa and brown rice

Handmade pizza pocket with freshly picked green chickpeas and organic corn

Vegetarian bean burrito packed with veggies and organic tomato & cheese sauces
Shipping: 
Yumble offers free shipping and delivers to Texas, most of the East Coast, and parts of the West Coast and Texas. 
What do we like about them?
Yumble is a service that offers balanced recipes that are specially curated for providing delicious meals to kids. Their recipes have nutrient-rich vegetables, organic produce, and humanely-raised, antibiotic and hormone-free meats ensuring your kids get the best food only. Plus, there's no hassle of cutting, chopping, and cooking. 
II. Hello Fresh – Best overall service for kids 
Hello Fresh is the best delivery service overall to make your kids excited for their next meal. They have two million active customers. With extreme ease of meal customization and ordering procedure, you can control your meals just by tapping on your mobile screens. You can skip meals that contain ingredients your children don't like. 
Pricing Plans
All meal plans start at $7.24 per serving. Their plans include: 
Calorie Smart

Meat & Veggies

Veggie

Quick & Easy

Pescatarian

Family Friendly meal plans
How does the service work?
Choose the desired meal plan from their website and select the dishes you want to receive in your subscription box. The pre-measured ingredients and recipe cards will be sent for quick, easy meal preparation. You can reuse the recipes later and enjoy fresh ingredients 
Some items from the menu: 
Sausage and Roasted Bell Pepper Pasta 

Beef and Black Bean Chili
Shipping: 
Delivers to 95% of Canada. It is also delivered to the United States, excluding Alaska and Hawaii. 
What do we like about them?
They have the most exciting menu offered. You can customize your meals for your kids and design meals that are beef-free, pork-free, seafood-free. They simplify your family meal plans and provide quick and easy recipes that are enough to satisfy picky eaters as well. 
III. Chef's Plate – Best for busy parents 
Chef's Plate is the most well-known meal delivery service for friendly-meal options in Canada. They are highly regarded for bringing easiness and convenience in hectic routines. They offer plenty of healthy organic meals that are equally delicious for kids and adults. 
Pricing Plans:
They offer three different packages to choose from. Prices start from $10 per serving. The plans offered are: 
Meat and vegetables

Family-friendly meals

Vegetarian meals 
How does the service work?
The menu changes weekly to give you a chance to try a different recipe every week. And if you wish, you can skip a week and order later. Their weekly menu offers 21 unique recipes to choose from. They do offer gluten-free and dairy-free meals. You can check ingredients online to match your dietary needs. 
Some items from the menu: 
Spicy Grilled Shrimp Banh Mi

Cheese quesadillas with black bean Pico de Gallo.
Shipping:
Chefs Plate is available in every province except for Newfoundland and Labrador. Its distribution centers are in Vancouver and Toronto. 
What do we like about them?
They use all the ingredients from the local Canadian farms, which appeal to us to order from them. Plus we are impressed with their gourmet-style meals at such a reasonable rate that can be prepared in 15 minutes only. 
IV. Cook It – Best for sustainability 
Cook It has an excellent variety of add-ons, extras, and meal options. You can prepare simple yet flavorful and fun-to-eat meals within 30 minutes only. 
The company offers sustainable packaging and focuses on eco-friendliness. By subscribing to the service, you get easy access to the extensive online pantry that provides snacks, fruits, veggies, cheese extra to add to your box. 
Pricing Plans:
There are various meal plans to choose from, with prices starting from $7.75 per serving. 
How does the service work?
For hectic days you can add a ready-to-eat meal with no extra charges. Otherwise, they offer 16 recipes to choose from, and then all fresh ingredients for the meals are delivered weekly at your doorstep. 
The online recipes mention the cooking time for your convenience. You can change your subscription any time you wish or add portions for your guests as well. 
Shipping: 
The headquarter of Cook It is in Montreal, and it is mainly available in Ontario, Quebec, and the Maritime province, but further expansion is predicted due to its popularity. 
What do we like about them?
Their meals are perfect for accommodating busy days and offer ready-to-eat meals. You can even earn credits and free food by referring the service to your friends. 
Final Verdict 
Meal kits for kids in Canada bring tasty food, cost-effective solutions, and enhanced convenience for busy parents and parents looking to provide healthier meals to their kids. All our suggested meal delivery services are worth your attention. Their kid-friendly recipes are not only revolutionary but extremely helpful to handle your little one's meal needs on a hectic day. 
Most meal kits offer different options based on your family's dietary needs and taste preferences. A lot of them offer free shipping and customization option for picky eaters.