There are numerous options for meal kit delivery in Nova Scotia, but choosing a meal kit delivery service that best aligns with your lifestyle can be tricky. Whether you are vegetarian or vegan, are restricted due to dietary specifications, or are just too busy to plan meals every week, you can find a service that makes your life easier.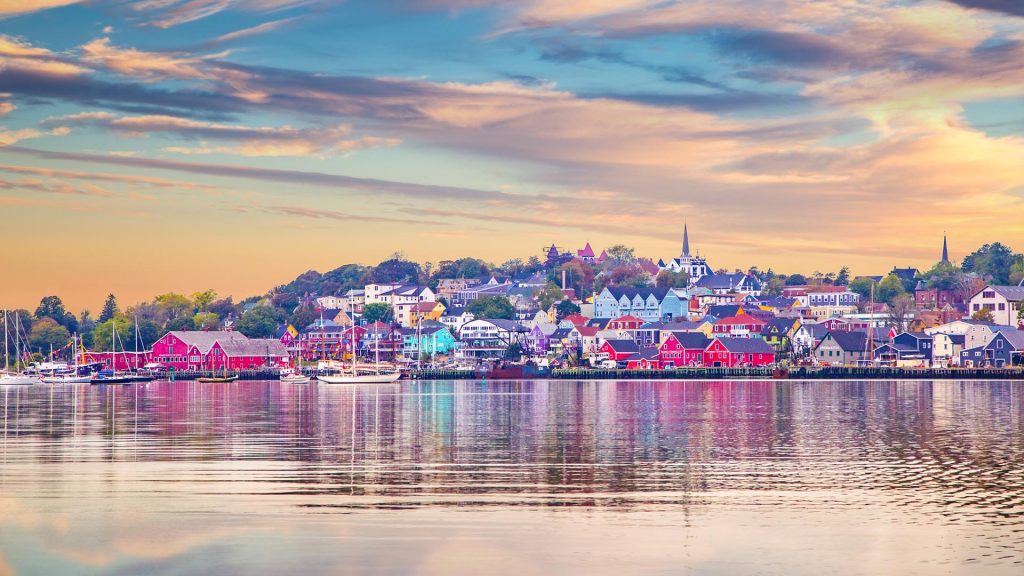 What does Nova Scotia offer?
Nova Scotia is hip and happening and perfect for you if you are searching for a location for a romantic getaway with your partner. The province offers thrill and excitement for all. From kayak tours to sailing trips, it has it all. You can also always opt for spirit tastings and oceanside picnics for some peace and quiet. 
If you want to top off your evening with delicious and healthy food, you can order from a meal kit delivery service. After all, good food and good company are all you need!
How to pick a meal kit Service in Nova Scotia?
There are various factors you may want to take into account when picking a meal kit delivery service that is just right for you. 
Opt for a service that has a diverse menu. It should have several options that fit your dietary needs and food preferences.

Search for a business that uses sustainably sourced and high-quality ingredients.

Take a look at the ingredient lists of the service you want to opt for. Limit meals with a large amount of sodium, artificial preservatives, and added sugars. 

Consider the cost incurred and choose a meal kit delivery service that falls within your budget and is available in Nova Scotia.
Best meal kits in Nova Scotia
Noom
Noom is a subscription-based app that works to bring about positive lifestyle changes. Since everyone has different needs and lifestyle habits, Noom focuses on developing customized programs for all its consumers. Emphasizing behavioural psychology, Noom aims to bring positive changes from within. 
Read our full Noom review here.
HelloFresh
HelloFresh prides itself on being one of the most convenient meal kit delivery services. It offers a large selection of healthy, easy-to-make, and fun recipes to cater to its customer base. The company's meals are budget-friendly and delivered right to your doorstep. You can set your table with tasty food in less than 30 minutes. HelloFresh is best suited for people who are short on time and want to cut down time spent on meal planning.
Read our full HelloFresh review here.
Papa Earth
This service is different than others because it focuses on bringing your preferred choice of meat directly to your home. Papa Earth is committed to providing quality meat that is not only free of antibiotics but is also free-range and locally sourced to maintain freshness.
Since this service is based in Ontario and Quebec, shipping is free in these regions. Shipping to other provinces may be relatively expensive. 
Read our full Papa Earth review here.
Keto Cycle
Keto Cycle can help make maintaining ketogenic diets easier.
Their personality quizzes consider every individual's various characteristics to create personalized programs. Keto Cycle's ketogenic recipes provide consumers with nutritious and healthy meals and an incredible taste palette. This is more than a dieting app for weight loss meal delivery, it is a lifestyle app that provides customers with features ranging from workouts to progress tracking.
DoFasting
This application is specifically designed for intermittent fasting. While many believe that there is only one approach to it, DoFasting carries 7 regimens, giving customers the freedom to choose one that best suits their schedule. With its 60-second quiz and features like progress tracking, the software offers incredible flexibility and versatility in its programs.
GoodFood
GoodFood is an established meal delivery service in Canada. With simple, ready-to-eat meals and freshly sourced ingredients for meal kits, this company brings to the table convenience in all its forms. A vast menu and easily customizable baskets ensure that GoodFood is suitable for a large audience.
Read our full GoodFood review here.
Isabelle Huot
This company focuses on providing weight loss meals to its clientele. Isabelle Huot aims to help you maintain a healthy lifestyle with its meals. The company does so by ensuring that all meals are quality controlled and carry vast amounts of vegetables. With meals that have a shelf life of 77 days, Isabelle Huot focuses on maintaining freshness in its meals.
LiveFit Foods
One of the best healthy meal kit companies in Canada, LiveFit offers freshly made meal kit alternatives that arrive prepared and only need to be heated before eating. It is tailored specifically for customers on various weight-loss or weight-gain adventures, ranging from keto, juice cleanses, and vegan diets to other weight loss programmes.
LiveFit promises to offer healthier meal options, eliminate the need for empty calories, and improve users' perceptions of their bodies.
Read our full LiveFit review here.
Revive SuperFoods
This service offers free deliveries and reasonable meal options, which enables customers to get a bang for their buck. Revive Superfood aims to provide consumers with healthy, nutritious meals by directing most of their meals towards organic, natural components such as oats, fruits, and berries. It ensures that the meals are full of taste and packed with essential nutrients required for a healthy body. The service also offers a small selection of single-serving cups of soups, plant-based meals, and cereals, all of which are delivered frozen.
Best meal kits in Nova Scotia: our final thoughts
If you are searching for a way to limit the number of groceries you buy and reduce the guesswork that goes into cooking, then a meal kit delivery service is what you need.
Review our list of best meal kits in Nova Scotia to find the best meal kit delivery service in your area, including Halifax.
Read more about meal kit delivery services in other Canadian provinces: