Meal kit delivery services have taken over the market by continuously providing tasty and healthy food options right to your door.
These services have picked up quickly in Canada, especially in British Columbia. We have taken it upon ourselves to handpick our favourite meal kit companies delivering across British Columbia to help you find out what may work best for your needs.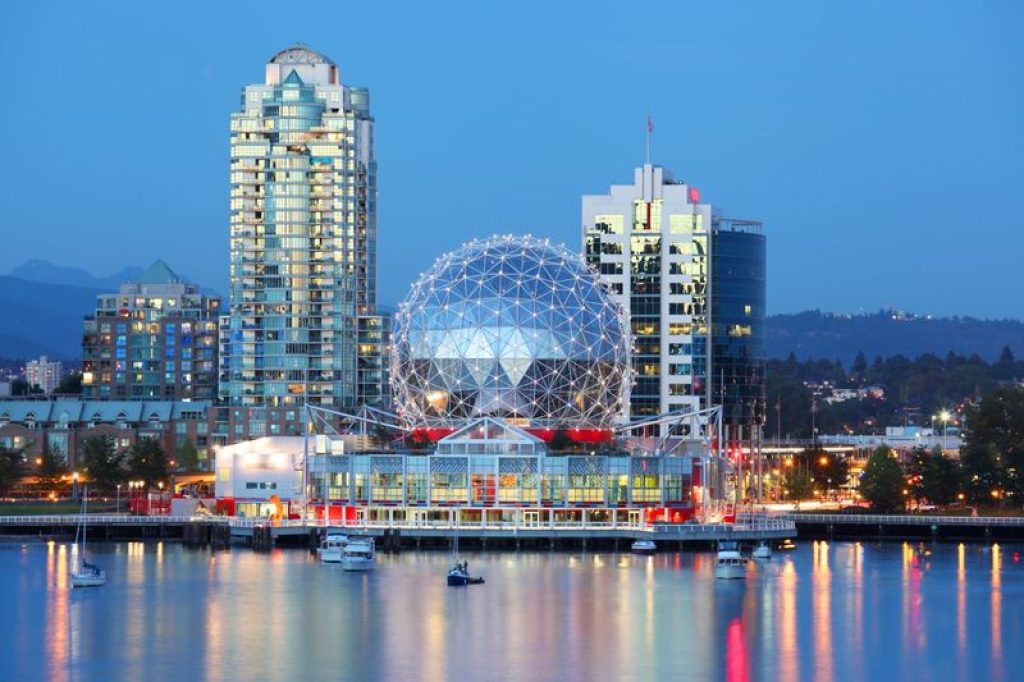 The diverse nature of British Columbia
British Columbia is Canada's westernmost province. The Pacific Ocean borders it in the west and the Rocky Mountains and the Alberta border it in the east. Its stunning mountains, lush forests, and rough coastline make it popular among tourists and residents. It is the only province in Canada where you can both go skiing and to the beach on the same day. 
British Columbia has something for everyone, from a bustling metropolis to scenic islands and wine regions. As a melting pot of cultures from across the world, British Columbia boasts a variety of cultural venues presenting a diverse heritage, a bustling arts scene, and numerous events year-round. 
Meal kit deliveries in British Columbia
Three UNESCO World Heritage Sites, six national parks, and several more leisure and conservation sites can be found in British Columbia. The tourism rate and the area's population make British Columbia a suitable region for these new meal kit ventures to grow. So these places are provided with the best quality of food and services. 
Among all meal kit services, we have shortlisted the best ones to help you decide which meal kit is most suitable for you.
Read our suggestions for meal kits in Vancouver here. 
Read about meal delivery services of other cities in British Columbia, Canada.
Our top picks for meal delivery companies serving in British Columbia
FreshPrep
FreshPrep, unlike most other meal delivery companies, takes a truly innovative approach to its zero-waste initiative. The service eliminates plastic bags and uses only a single segmented box to handle all the pre-measured contents of its meal kits. This not only reduces the use of plastic bags, which is better for the environment, but it also improves the overall convenience of the meal kit.
The service is committed to environmental friendliness and has a zero-waste policy, which is likely one of the attributes that have helped it attract a loyal following. The favourable customer comments on their website reflect highly on their services and show that they have stayed true to their mission of providing high-quality meal kits.
Noom
The application Noom, which is available via subscription, aims to promote a healthy lifestyle. Since everyone has different needs and lifestyle habits, Noom focuses on developing customized programmes for all its consumers.
Noom focuses on behavioural psychology and seeks to create positive changes from within. It provides life coaching and training sessions for its customers to make it easier to choose health.
HelloFresh
HelloFresh may be world's most popular meal-kit service. The service sends you pre-portioned, fresh ingredients for the recipes you choose, saving you time on grocery shopping and measuring throughout the cooking process. All that's left to do is follow the instructions to cook a straightforward and inexpensive meal in the comfort of your own home. 
With their broad menu, HelloFresh assures that there is something for everyone—even for families and young kids. HelloFresh's boxes contain the freshest, most balanced items to prepare a meal, ensuring good health for you and your family.
HelloFresh is recognized for offering fantastic discounts and free delivery on occasion, making it a fan favourite.
Crave Healthiness
"Delicious. Healthy. Delivered!" is the slogan displayed on the homepage of this service, and we know why. Timely delivery and healthy, delicious meals that are bound to satisfy anyone's food palette are a forte of Crave Healthiness.
They provide a range of weekly menu dishes that taste exquisite and are made of healthy ingredients. The menu also contains calories for each dish, so you can be mindful of what you are ordering before placing the order. After receiving the meal kit to your doorstep, all you have to do is heat it up.
KetoCycle
The Keto diet is trending worldwide, but incorporating it into an everyday routine can be tedious and repetitive. KetoCycle is a meal delivery service that strikes this balance perfectly: it has a range of over 1000 amazing recipes that you can enjoy while maintaining a healthy keto diet without compromising on taste.
KetoCycle provides and prepares personalized meal plans for their customers made according to their expert nutritionist, providing up keto-friendly recipes a day along with a shopping list of the ingredients required. 
DoFasting
DoFasting is a meal kit service and platform created especially for intermittent fasting, offering seven different regimens and allowing clients to select the one that best fits their schedule. The program offers impressive flexibility and diversity in its sessions, including a 60-second assessment and features like progress monitoring, so that you can efficiently and effectively follow this lifestyle to lose weight or maintain a healthy lifestyle.
Papa Earth
In today's fast-paced world, Papa Earth is aware of the advantages of convenience and time savings. This is why Papa Earth provides freshly produced, locally grown, organic products to your home. These products come from the best farms in town and are delivered in sustainable packaging. Papa Earth also provides great quality meat options for ribeye, fish, and lamb.
Isabelle Huot 
The company's primary goal is to provide meals that contribute to weight loss and support a healthy lifestyle right to your home. This meal kit service ensures that all meals are high in veggies and subject to quality control. Isabelle Huot concentrates on providing meals that are fresh even after 77 days. You can achieve a healthy, nutritious lifestyle with Isabelle Huot. 
GoodFood
GoodFood is advertised as Canada's number one meal kit subscription service. This quick yet economical venture has established itself as a market leader in the food delivery sector. GoodFood provides excellent customer service and claims to give the freshest products and a large selection of meal plans with varied costs. GoodFood baskets are easily customizable, allowing you to add meals, snacks, or any other grocery products.
GoodFood offers freshly made meals and meal kit deliveries. It gives customers attractive recipes and the pre-portioned components needed to cook them, reducing prep time and making cooking easier. 
LiveFit Foods
LiveFit Foods is mindful of providing carefully prepared meals to meet particular dietary needs. Along with providing outstanding support for specific diets—from juice and soup cleanses to meals that promote muscle growth and fat loss—this service caters to diet specifications such as keto, vegan, gluten-free, and weight-loss. It can be a great meal delivery service for people concerned with their diets as it is one of the most flexible options available.
Revive Superfoods
With the help of Revive Superfoods, maintaining a healthy, balanced lifestyle is easy. The service provides meals that are delicious, healthy, and free of preservatives in frozen form. This service offers a small selection of single-serving cups of soups, plant-based meals, and cereals, all of which are delivered frozen. With reasonable prices and free shipping, Revive Superfoods offers fantastic value for money and truly makes healthy living an easy choice.
Meal kit delivery services in British Columbia: our final thoughts 
During the turmoil of daily life, many individuals may overlook the need for healthy food consumption. Meal delivery services try to address this by making it simple to handle daily meals alongside the hectic routine of our professional lives. If you live in British Columbia, you can review the meal delivery services features above and select the one that's best for you! 
Read more about meal kit delivery services in other Canadian provinces: