Meal kits and meal delivery services have taken over the food industry in the past few years. They are loved by consumers and are a blessing for many busy individuals. Currently, many such services are working across Canada and in North Vancouver. We have compiled a list of five top-notch services that we think are a good stepping stone for meal kits and meal delivery services.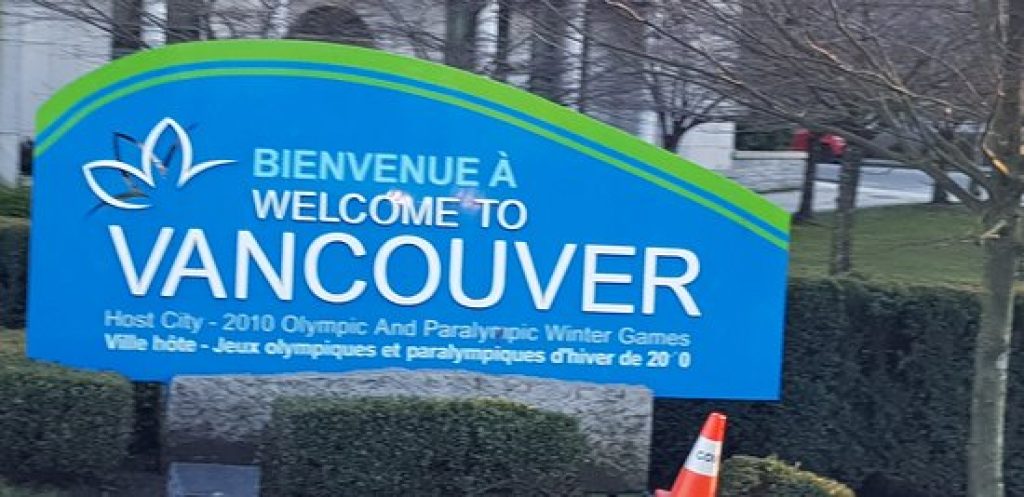 Why is North Vancouver a tourist hotspot?
North Vancouver, British Columbia is one of the most beautiful places to visit in Canada. It features numerous biking and hiking trails with incredible views and amazing skiing trails that will take your breath away. And not only does it have mountains, but also an amazing and clean waterfront so you can imagine just how beautiful the city must be.  
Since it is a beautiful place, it is a tourist hotspot, which is why you can find a variety of eating options here. The waterfront vendors are extremely popular amongst tourists and feature various foreign cuisines too like Latin American, Japanese, Italian, Indian cuisines, etc. Seafood is a particularly popular menu item. Since the main attraction is the views there, outdoor dining is a big part of the food scene there.
If you are in North Vancouver and want to order in, you can always order from a meal delivery service such as Chef Plate or HelloFresh and many others that are currently working.
HelloFresh
HelloFresh is one of the biggest names in the meal kit delivery industry across the globe. Its mission is to provide consumers with fresh and delicious food within their budgets. HelloFresh is also dedicated to having sustainable and eco-friendly practices. 
HelloFresh delivers high-quality ingredients for the recipes to their customer's doorsteps for their picked recipes. It is an excellent meal kit service for people who either want to learn how to cook or are looking for a large variety of meals that can be prepared quickly.
Cost/Minimum order:
6 servings (2 servings of 3 recipes) in one box for $82.99.
Number of meals per week:
6-20 servings per week.
Delivery areas:
Delivery in North Vancouver and many other places, including Ontario, Quebec, Manitoba, Saskatchewan, Alberta, British Columbia, etc.  
Dishes we enjoyed:
Teriyaki Turkey Bowls

Creamy Mushroom Alfredo with Linguine and Spinach

Sesame Shrimp Stir Fry
What we liked
Different cuisines and customer recipes are featured.
The app is very user-friendly.
What we did not like
The initial order price is a bit steep. 
Don't have a lot of dietary options. 
Read the full HelloFresh review.
Crave Healthiness
You can tell by the name that this meal delivery service is working to provide healthy and delicious meals to its customers. Crave Healthiness is a meal delivery service that offers cooked gourmet meals to its customer's doorsteps.
The meals come with all the nutrition information you will need, so if you are careful about the calories you take and the food you eat, this is your service. They even have delicious but healthy dessert options, so you don't have to worry about the nutrition. All you need to do is order, heat up, and enjoy your meals.  
Cost/Minimum order: $15.99 per meal. The minimum order is one entrée per day for three days. The box will cost $47.97. 
Number of meals per week: 3-21 meals per week. 
Delivery areas: Delivery in North Vancouver, Vancouver, West Vancouver, Burnaby, New Westminster, Coquitlam, Port Coquitlam, and Port Moody.
Dishes we enjoyed:
Cuban Beef Picadillo Served with White Rice
Pan-Seared Chicken Served with Green Beans and Roasted Potatoes
Fresh Fruit Granola Parfait
What we liked
Many meals use organic ingredients. 
Meals can be stored for up to 3 months. 
The menu is limited but has desserts and breakfast options.
What we did not like
$10 insulated bag fee (refunded if you return the bag on the next order) and a shipping fee.
Not enough options for dietary restrictions.
Fresh Prep
Fresh Prep is another meal kit delivery service dedicated to convenience and sustainability. Their ingredients are fresh, but they are also premium-quality and sustainably sourced. A chef designs the menu, so you can cook like a chef by getting a chef's recipe and ingredients any chef would use.
Since they want their customers to have a stress-free cooking experience, their recipes are also designed to minimize cleaning, something every cook would appreciate. They even accommodate dietary preferences like removing red meat or seafood or having a pescetarian or vegetarian menu, which is a more personalized experience. 
Cost/Minimum order: Meals start at $10.50. 2 recipes for two people will be $54.00/week.
Number of meals per week: 2-4 recipes.
Delivery areas: Delivery in Greater Vancouver and Victoria. 
Dishes we enjoyed:
Three Cheese Italian Sausage Hash
Cumin Spiced Chicken Tacos
What we like
An excellent way to learn how to cook many delicious and quick dishes.

Free weekly delivery.
What we did not like
Limited menu.

No options for dietary restrictions. 

Limited delivery area.
Read the full Fresh Prep review.
Nutrimeals
Nutrimeals is a meal delivery service that caters to all your health needs. It provides you with delicious ready-to-eat meals that you can heat and enjoy without worrying about the nutritional value.
The team has a nutritionist on board that helps create meals based on the customer's overall health and dietary choices. To ensure they don't compromise on taste, they have chefs that prepare meals with the freshest ingredients. Their menu is the perfect balance of healthy, hearty, and delicious. 
Cost/Minimum order: 7-day boxes starting at $139.99.
Number of meals per week: 10-21 meals per week. 
Delivery areas: Delivery in North Vancouver, Calgary, Ontario, Alberta, British Columbia, and Saskatchewan.
Dishes we enjoyed:
Sirloin Steak and Vegetables
Lemon Dill Salmon

Breakfast Burrito
What we liked
Accommodate for allergies and dietary restrictions. 
Build your custom meals. 

Generous portion sizes.
What we did not like
Limited menu, which changes in a few weeks. 

A lot of plastic is used in packaging.
Chefs Plate
Chefs Plate is a meal kit delivery service that gets you a bite or your buck. Chefs Plate will provide you with high-quality fresh ingredients for quick and easy-to-prepare recipes at your home.
Having to think about what you want to cook for your next meal and then buying all the ingredients for the meal can be rather tiring. Chefs Plate solves this problem once and for all.
You need to pick the recipes you like before the week and then enjoy the cooking process and the food once all your ingredients are delivered to you. 
Cost/Minimum order: $9.99/meal. The minimum price of a kit is $45.96.
Number of meals per week: 2-5 meals per week. 
Delivery areas: Delivery in North Vancouver, parts of British Columbia, Ontario, Alberta, New Brunswick, Prince Edward, Saskatchewan, and Manitoba.
Dishes we enjoyed:
Creamy Cajun Spiced Chicken
Creamy Italian Sausage Rigatoni

Butter Chickpea Curry with Basmati Rice
What we liked
Ingredients used are high-quality and sourced from local and national farmers. 

User-friendly app and website.
Vegano 
Vegano incorporates creative and global flavours in its food to bring satisfying meals to its customers. Its pre-prepared meals are fresh and tasty, delivered right to your doorstep. The process for ordering is also quite simple. The website is user-friendly and simple, so you can pick out the plan you want with ease.
The company also allows you to choose the number of meals you want and when you want them to be delivered. It is entirely up to you whether you opt for a monthly, biweekly, or weekly subscription. Moreover, you can decide to change your meal plan whenever you want, cancel or pause a subscription at your convenience. 
One of the best qualities of Vegano is that it ensures that no animal products are brought into its facilities. Thus, you can rest easy knowing that your food is free of any cross-contamination. 
Starting price:
A plate from Vegano will cost you around $11.
Dishes we enjoyed:
Tomato Olive

Tangy Thai Noodles

Burrito Bowl
What we like:
The meals will take you around 30 to 45 minutes to prepare

The instructions provided are easy-to-follow

Minimal waste

Some of the veggies will come pre-cut
What we did not like:
You will not receive a notification when the meals are dropped off

A fewer number of vegetables present in a couple of meals

You have to pay the delivery cost
Meal kits delivery in North Vancouver – Final verdict
There is a lot that each meal kit delivery service has to offer, but their main goal is to provide individuals with the type of food that they are looking for. Each service serves a different clientele, and you need to decide which service is the best pick for you. 
Food is not just a necessity, but it is also meant to be enjoyed and bring happiness. By helping people get the type of food they want but can't necessarily prepare for themselves, such services bring back the enjoyment associated with food. 
If you want more in-depth comparisons, check out Chefs Plate vs. HelloFresh and Fresh Prep vs. HelloFresh. If you can't decide which service is the best for you, you can always try multiple meal kits and meal delivery services and then pick which suit your needs and your taste buds best.
Read review of meal kit delivery services of other cities in British Columbia.