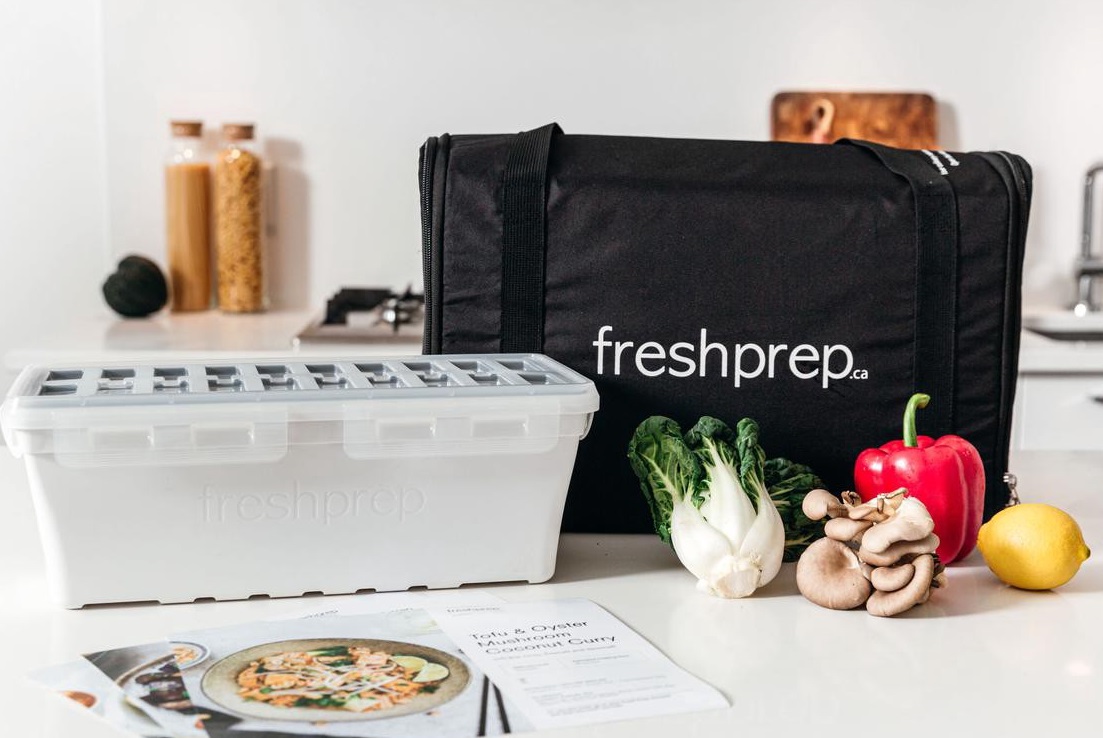 Who is Freshprep Good For?
Due to its proximity,  fresh prep meal service is best for people around Vancouver and Victoria. People from this regions will enjoy this service more because the recipes and ingredients are locally sourced. This service is ideal for busy people who have just enough time to cook. If you lack time to decide on meals and go shopping for food, you should consider using meal kits to skip these steps. Fresh prep is a good option for people who love cooking but lack the preparation times and time to go hunting for ingredients. Wouldn't it be amazing to have everything you need for your meal delivered to your door?
Sustainable Meal Kit Delivery
It is also ideal for people who have a hard time locating and choosing high quality ingredients. The fresh prep meal kit is also preferred by people who find it hard and time consuming to cut their own vegetable ingredients as they deliver them already pre-cut. It also makes for good dinner dates by avoiding the hassle of going out to restaurants and ordering cooked food. Before settling for Fresh Prep, one should consider if the service is available in their region, if they like their vegetables delivered pre-cut and if the recipes suit their tastes and preferences.
Who isn't Fresh Prep Good For?
The service is not ideal for people who aren't in Vancouver or Victoria as they still do not deliver to other cities. If you're in quite the hurry cooking may not be the best idea. In such a case ordering takeout may be the best option as these meals take time to cook. It is also not ideal for people who don't enjoy cooking and people with skeptical views on other people's recipes.
Fresh Prep Meal Options
Fresh Prep have a two person plan and a family plan. Each of these plans and recipes can be delivered either 2, 3, or 4 times each week. They basically offer consumers 10 meal options every week with rotating recipes. The cost per serving ranges from $9-$11 inclusive of delivery and taxes. These recipes are posted on their website and clients get to choose what they would like to receive in their orders. It is necessary to log in weekly to see what recipes they are offering to pick your preferences among them. This is especially necessary for vegetarians and vegans as they don't have a steady and specific meal kit for them. Their meal kit portions are quite adequate and standard given the reasonable pricing. They also have an easy to access skip week option just in case you don't like what they have or won't be needing your order.
Best Fresh Prep Meals
Each week with Fresh Prep serves up it's own recipes that will make you experience new flavors on a weekly basis. One of Fresh Preps most preferred meals is the seared cod with sun dried tomato dill mayo, accompanied with basmati rice and carrot fries. It's considered to be well portioned and quite tasty. They also offer Belizean Stewed Chicken with spiced kidney beans. This comes with Bell peppers over coconut rice. They also offer a recipe for coconut beef curry with potatoes and green peas. Their recipes are simple to follow and cook requiring very little expertise.
Fresh Prep Costs, Details, and Features
The fresh prep pricing is quite reasonable. They are set on offering an affordable option for people who would want daily dinners. They tend to be cheaper than most grocery stores and take out. Their pricing is determined by how many meals and servings the client orders per week and typically ranges from $10-$12.25 per serving. This price is inclusive of tax and delivery fees.
Pros and Cons of Fresh Prep
Fresh Prep Help & Support
Fresh Prep have a convenient and quite efficient help and support team. This team is dedicated to receiving and handling customer complaints. They also offer a platform answering frequently asked questions. They can be reached via email at [email protected] or via telephone at 604-569-2699 whereby cell phone charges may apply. They have no live chats but their response rates are high.
Fresh Prep Cancellation and Refund Policy
In order to cancel your subscription with you should write an email to [email protected] detailing their request to cancel their account. This should be done before their weekly cut-off time. They will receive a confirmatory email soon after approving their cancelation and refund.
Fresh Prep FAQ.
Q: Do i need to be home to accept my delivery?
A: Their cooler bags are ideal for long waits as they keep food cool for longer. They also have an option for having a trustworthy neighbour to receive your order on your behalf. They can also deliver to your place of work depending on your convenience.
Q: Should i tip the delivery guy?
A: This is not advised by Fresh Prep. Their drivers do not accept any form of tip or gratuity
Q: Are the packaging materials eco friendly?
A: The priority of Fresh prep is to keep your food safe and fresh. Consequently some of their packaging may include plastics, especially for the portioned ingredients. This packaging is however recyclable and should be rinsed and returned with the cooler box upon the next delivery. The company in conjunction with Urban plastics will do the recycling for you. 
Sustainable Meal Kit Delivery
Final Verdict
If you are tired of ordering in ready meals and takeaways this is the best service for you. Busy people who enjoy cooking find this service quite appealing as it makes their work easier by shortening their cooking time. Fresh prep Vancouver endeavors to provide it's clients with the best in local tastes and recipes, directly to their location at quite the affordable price.
Very Good
Fresh Prep is a local Canadian brand, based in Vancouver. Besides haveing great meals and recipes, Fresh Prep stands out as it sources ingredients from the local Vancouver area and supporting local production.
The Good
Variety of meals
Free delivery
Can skip any week
Vegetable ingredients already pre-cut
The Bad
Serving 2 or more
App UX can be better
Can do better for meat lovers
Not serving all Canada yet