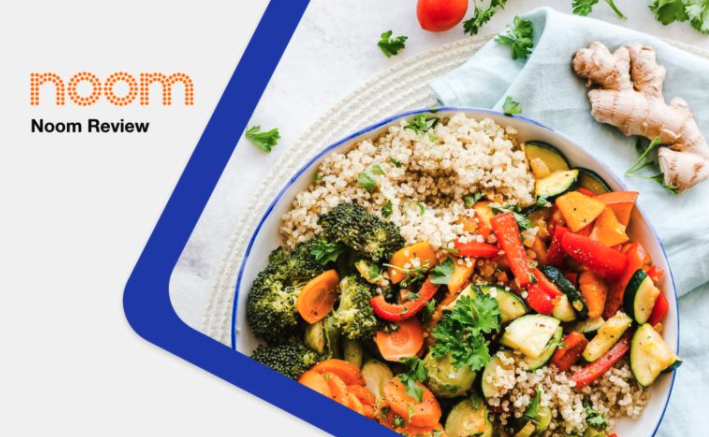 Noom's digital health platform helps users achieve their health goals by better understanding themselves, their brain, and the science of choice. Not only are the tools, guides, and principals powerful, but their services are remarkable as well. You can use Noom to design a program specially tailored for your needs. 
In a Nutshell
While it may seem easy to go on various strict diets and begin hardcore workouts, what most people don't realize is that it is just as easy to fall off the wagon. Because of the rigidness of these regimens, most people find it difficult to alter their lifestyle so drastically, especially in such a short time frame. As a result, they go back to their old habits, and this cycle of trying to change lifestyles continues. This restrains people from reaching the ultimate fitness goal they may have set for themselves. Noom offers people a successful way to get out of this seemingly never-ending cycle. The behavior change platform  uses questions related to your fitness goals, appetite, and daily activities to design a weight loss program specifically for you. This ensures that not only will you be able to lose weight more efficiently, but you will also be able to adhere to the program, resulting in lasting changes to your health and lifestyle.
What is Noom?
Noom operates through a subscription service that designs a healthy weight loss program specifically customized for you. This service uses modern cognitive behavioral therapy to ensure that not only do customers follow the program but also hold on to it for a long time. Noom holds off from conventional ways of weight loss such as following strict diets and instead works to bring changes in your lifestyle altogether to present results that will last a long time. 
Not only does Noom take into account your diet and daily activities, but also factors in your gender, age, and behavioral traits. All these factors can prove to be somewhat significant in creating an impact on your metabolism and overall weight. According to the Nature and British Medical Journal, around 64% of Noom customers have shown weight loss of about 5% or higher and have also proven to have a significantly lowered risk of diabetes since they first started the program. 
Noom not only keeps track of your weight and food intake regularly but also ensures that your meals are nutrient-dense and low on calories to make sure that you reach your weight loss goal as easily as possible. With the concept of color recognition, Noom makes it easy for you to plan out your meals according to your daily calorie allowance. The color recognition system divides food into 3 colors, each of which represents a different category. Green denotes low-calorie ingredients such as fruits and vegetables, with yellow representing foods like lean proteins and healthy fats, which should only be consumed in moderation. At the same time, red indicates foods that should be consumed as little as possible since they contain a lot of calories and might often have the tendency to take you off your program. 
Noom is not a meal delivery program in any way; however, it allows you to track your nutrition very efficiently while also providing incredible recipes for you to work with. These recipes do not only taste delightful but also offer a nutrition chart that you could use to plan out meals for yourself. Besides this, Noom also collaborates with health coaches who guide you every step of the way and motivate you as you go along so that you would keep going and stay on track in your program. 
How much does Noom cost?
Noom offers customers a free 14-day trial period. This will allow you to observe the application's work closely and make an informed decision about whether the application is suitable for you. 
The monthly subscription for Noom costs up to $59, which may seem steep; however, if we consider the product's effectiveness, it may just be worth the price. Each program is differently designed, and thus the duration for plans might vary. 
The monthly cost also decreases if you subscribe to a more extended program. If it still does not work out and you find Noom to be ineffective, you can always request a refund since Noom also offers a 60-day money-back guarantee to its customers. 
Noom Plans:
Monthly auto-renewing plan $60

2-month auto-renewing plan $99

3-month auto-renewing plan $129

4-month auto-renewing plan $139

5-month auto-renewing plan $149

6-month auto-renewing plan $159

7-month auto-renewing plan $169

8-month auto-renewing plan $179

9-month auto-renewing plan $185

10-month auto-renewing plan $189

11-month auto-renewing plan $195

Annual auto-renewing plan $199
Is Noom an effective solution to losing weight?
Yes, in fact. If you do not mind spending time using your phone and logging aspects of your life through your phone, Noom might be the ideal solution to help you develop a healthier lifestyle and achieve your weight loss goals. Noom will not just help you lose weight for a short period, but it will guide you to adopt a new and improved lifestyle by improving your relationship with food and bringing definite changes to your overall standard of living. This will ensure that this program won't be just another quick fix like most weight loss programs, but will serve as a long-term commitment to your health and fitness goals. 
How does Noom work?
To subscribe to Noom, you will be asked to fill out a 10-minute questionnaire which allows the application to design an individualized program for you. Noom's philosophy entails that positive change does not come with restrictive diets, but brings positive changes in your lifestyle. These changes include consuming a nutritious and balanced diet that will not make you go back to binging in the very first week of your program. They also include burning more calories than you take in as well as exercising regularly and efficiently. Noom works to keep track of your daily weight, food consumption and daily activities to ensure that you stay on track. In addition to this, it connects you with people who experience similar struggles and personal health coaches to show support to their customers and motivate them. 
Pros
The Colour recognition food system allows you to track your calories easily and efficiently.

Provides amazing recipes with their nutritional values so that you may stay on track while still enjoying a delicious and nutritious meal. 

Offers a free trial and a 60-day money-back guarantee.

Works to bring long-term changes instead of being a quick fix.
Cons
It can seem daunting to log multiple things on a cellphone. 

It does not offer meal deliveries, which can be an excellent option for those fitness junkies who have limited cooking skills but still would like to have a decent meal. 

The pricing plans can be expensive as compared to other alternatives. 
Frequently Asked Questions:
Q) Can you connect Noom to your apple watch?
A) Absolutely! You will need to follow the instructions provided by Noom and alter the privacy settings on your phone to allow access to Noom to your phone's health application.
Q) How long does Noom offer its trial period?
A) Noom offers a free 14-day trial period after which you will be charged for your subscription.
Final Verdict:
Noom is a revolutionary application for consumers looking to make positive changes to their lifestyle while also losing weight in the process. The success rate of consumers demonstrates that Noom is truly an effective weight-loss application. Although, it can be a little challenging to log everything into a cell phone, especially for those not used to it. Therefore, it might  be a better option  for millennials or those who do not mind spending too much time on their phones. While the price may seem steep to some,  the lasting outcomes from the methods learned and implemented throughout the program, create positive value beyond the price tag to achieve lasting change to your lifestyle.