In Newfoundland, you will stay busy exploring its numerous sights and destinations. Its many meal delivery services allow you to explore the local food scene easily.
A little about Newfoundland
Newfoundland and Labrador is the easternmost province of Canada. The province sits peacefully on the coast of the Atlantic Ocean and is home to only 522,875 people.
Newfoundland has a very distinct identity due to its colonization and mixed history. The architecture in the capital, St John's, is a testament to that, featuring important buildings that reflect its colonization by the British.
Newfoundland is also fantastic for nature enthusiasts, thanks to its many landscapes and interesting wildlife. If you are someone who seeks adventure, it should be on your travel bucket list.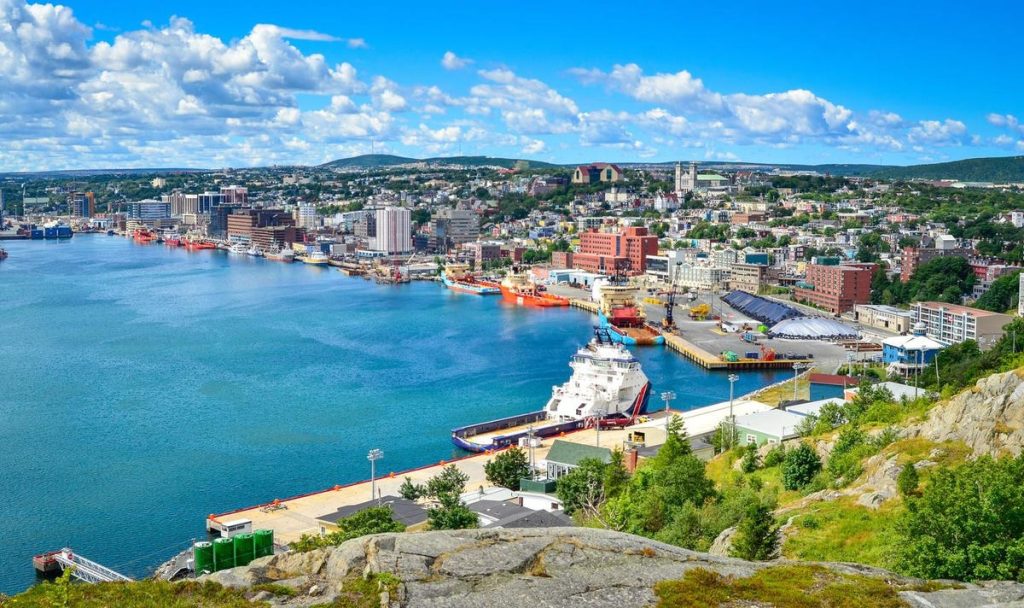 Must do activities when in Newfoundland
While there is so much one can do in Newfoundland, we have narrowed the list down to four things you should not miss, even if you are in town for a short while.
Hiking in Gros Morne National Park
Hiking and nature trails are one of the biggest attractions of Newfoundland. While there are many national parks in the province, Gros Morne National Park is one of the best. The park features many trails, and you can find the second tallest mountain in the province here.
You can find a variety of sights ranging from mountains to waterfalls to the coastline, all within its boundaries. It is also home to numerous wildlife species with so many natural sights.
Watch the whales in the Atlantic
Thanks to its location on the Atlantic, thousands of whales and other marine creatures like orcas and dolphins pass by the province in summer every year. You can take a boat to observe the creatures more closely or have a picnic by the coast and spot a few in the waters of Newfoundland.
L'Anse Aux Meadows National Historic Site
L'Anse Aux Meadows National Historic Site features a Viking Village that predates even Columbus. The village is thought to date back to 1000 AD and features eight buildings from the time. It sits on the scenic coast and in the summers you can even see icebergs in the sea.
Meal kit delivery services in Newfoundland
Even if you cannot go to the restaurants, the food can come right to you, thanks to the many meal kit delivery services in the province.
LiveFit Foods
If you are planning on going on a hike in Newfoundland, you will probably not find many food options to match your dietary needs. LiveFit Foods delivers fresh meals based on your dietary needs, so you can simply heat them and take them with you on your hike. This way, you can enjoy your hike and have a healthy meal according to your needs. For a complete review of LiveFit Foods, visit here.
Moxies
If you are in Newfoundland and want a restaurant experience but don't want to go out, Moxies has your back. Whether you want to cook your meals or a deliciously prepared meal, Moxies delivers both. To complete the experience, you can also order alcohol to pair with your meal.  
Premium Choice Meals
Premium Choice Meals is a St John-based meal delivery service that is the perfect fit for health enthusiasts. You can pick meals based on your dietary preferences from their vast and delicious menu, and they will be delivered right to your doorstep. The meals are prepared by an in-house chef and approved by a dietician so that they will be healthy and delicious. 
Papa Earth
Since the coastline is such a big part of the identity of Newfoundland, seafood is something you must try. Even if you can't find the best seafood and meat vendor in town, Papa Earth will do that for you and ensure you get the best seafood and meat the province offers. They will deliver a box of the best meat cuts of your choice from local farms right to your doorstep. A complete Papa Earth review is available here.
Hello Fresh
Newfoundland is filled with scenic places to have a picnic. If you plan to have one, food is an essential part of it. Since you might not be well aware of the local shops, finding ingredients can be a hassle. HelloFresh sends you fresh ingredients for the recipes you pick, and then you can quickly prepare them and enjoy them on your trip. You can order a box with multiple servings and recipes from different cuisines; this way, you can have variety on your picnic. You can get a complete HelloFresh review here.
Meal kit delivery in Newfoundland – Final words
Newfoundland and Labrador might not be as well-known as some other spots in Canada, but it deserves all the recognition they can get. It is a province filled with history, culture, charm, and idyllic sceneries. With so much to do and so much to experience, you can enjoy different cuisines by trying various meal kit delivery companies in Newfoundland.
Read more about meal kit delivery services in other Canadian provinces: