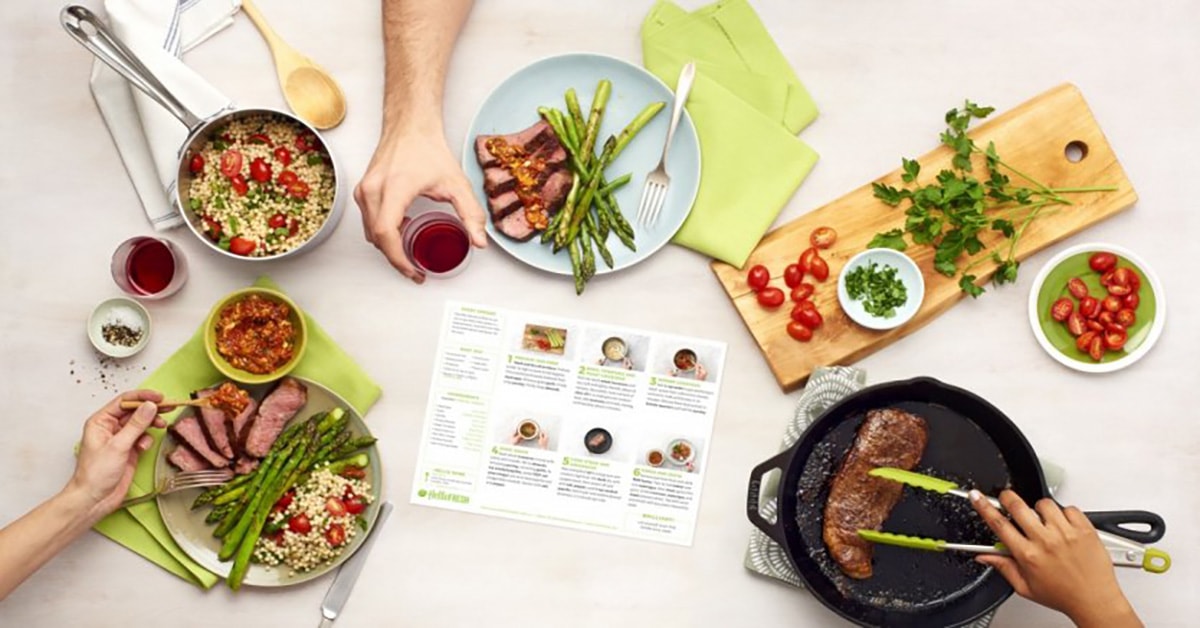 The revolutionary meal kit service Cook It of Quebec has revamped the ready-to-cook industry in the city. Being a part of the country's 300 biggest employers, Cook It is the real pioneer of its field. Its greatness is not limited to its ready-to-eat meals only; instead, it offers easy access to 100% local products through its impressive Pantry, an online grocery store. 
Serving of Cook It in Quebec 
Cook It is a Quebec-based subscription service headquartered in Montreal. It delivers to 95% of Eastern Canada and works by providing all the needed ingredients and recipe cards to prepare delicious breakfasts and dinners for you and your loved ones, the easiest way. They even provide complementary products such as snacks, beverages, and lunch items. 
Their prime mission is to serve the families who dread to answer the question 'What's for dinner today?' And to simplify the meal preparation process for busy couples and individuals. You can choose between two, three, and four serving meals, with two to seven meals weekly. It only takes $7.89 per portion to become a pro in the kitchen. Plus, you can also avail gift cards from their website. 
Cook It acquires Miss Fresh 
After its huge achievement of taking over Kuisto, they have made another big move of taking over its largest competitor, Miss Fresh, in December 2019, with 30,000 subscribers added to its service. 
To accommodate Miss Fresh's customers efficiently, they have expanded their production facility by over 24,000 sq. ft. Combining both its workforce makes them a prominent giant of the field with more than 500 employees ready to make their customers happy. This acquisition for Cook It will mean: 
Extra recipes

Extended menu to choose your ready-to-eat meals

Vast pantry items to choose from

Over 50% of local products delivered daily 
Availability of Cook It 
Cook It offers two meal plans regular and a vegetarian plan. From both the plans you can order meals weekly ranging from 2 to 7. This will allow you to enjoy a different taste every night without spending unnecessarily on buying groceries. This makes it the cheapest option available. Here's a quick sneak peek of its rates. 
2 serving
3 serving
4 serving
2 MEALS PER WEEK
3 MEALS PER WEEK
4 MEALS PER WEEK
5 MEALS PER WEEK
6 MEALS PER WEEK
7 MEALS PER WEEK
Frequently Asked Questions 
Q) To which areas does Cook It deliver? 
A) Currently Cook It is delivering in Quebec, Ontario, and Maritime province. The service is available in 95% of Eastern Canada. 
Q) Who is Cook It Quebec best for?
A) Cook It Quebec is ideal for busy individuals and aspiring chefs who adore cooking but don't have much time for grocery shopping and meal planning. Their ready-to-eat meals can be prepared in minutes without any hustle.