Meal and meal kit delivery services have garnered significant attention from the masses in Canada, especially in the last few years. We have taken it upon ourselves to list down five contenders in this market that qualify for providing the best services in Saskatoon, Saskatchewan.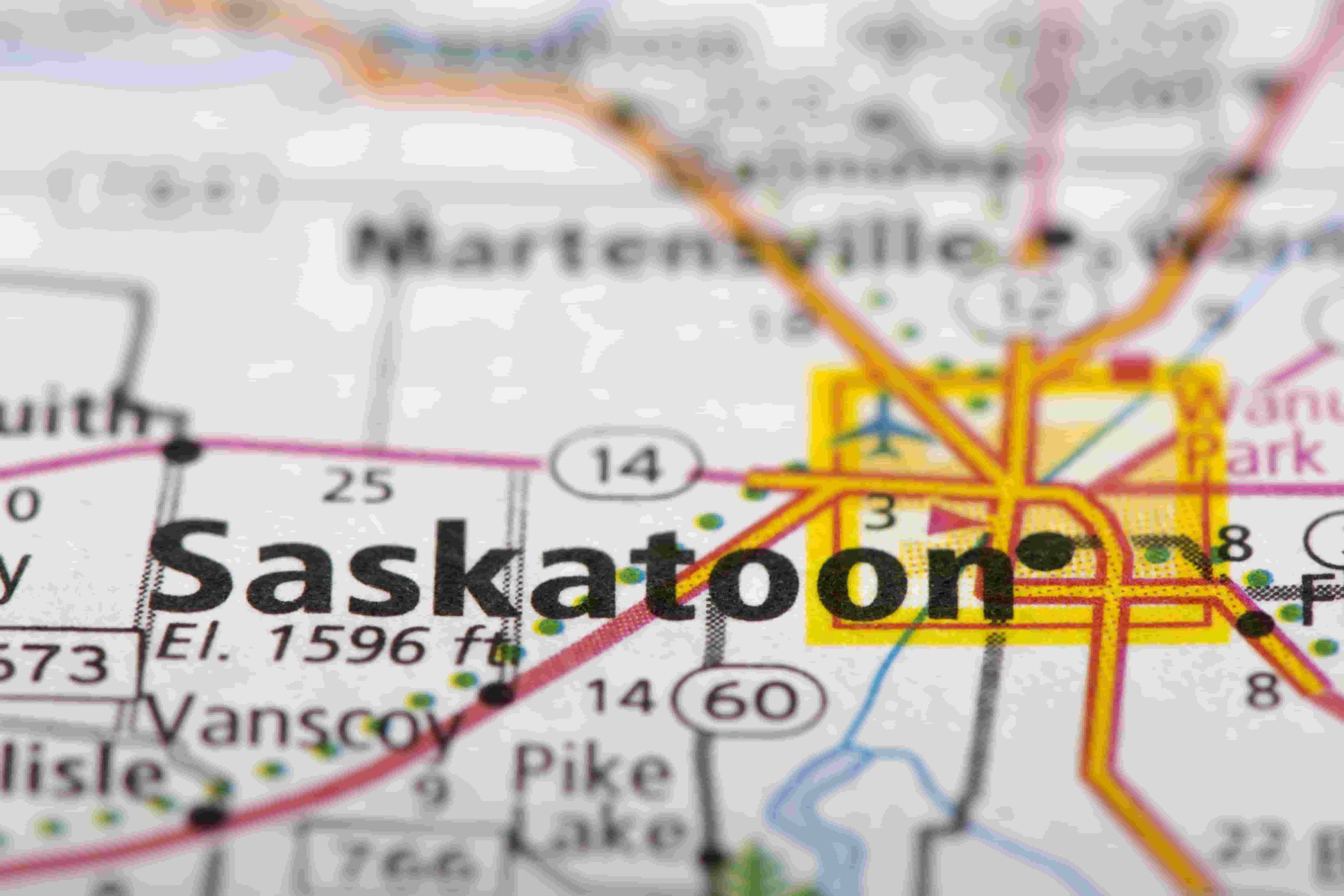 Saskatoon: A place of many culinary pleasures
Saskatoon, Canada's fastest-growing city, is surrounded by sparkling wheat fields in southern Saskatchewan. This little city is lively with natural, cultural, and gourmet delights and is known as the "Paris of the Prairies" for its eight bridges that cross the South Saskatchewan River. 
Saskatoon is known for its great festivals and richness in history and culture with its top-notch museums. It has a wide range of recreational activities as well, all of which make it a must-visit location in Canada.
Saskatoon is sometimes referred to as "a place of many berries," which is reflected well in the city's incredible culinary experiences. You can also observe this reflection in many restaurants and meal delivery services serving in Saskatoon, such as Revive Superfoods, which incorporate berries in many of their desserts and delightful food options. 
This article will review 5 of the best meal delivery companies providing their operations in Saskatoon and observe what aspects of these companies' leadership make them excel over the rest.
HelloFresh
HelloFresh is a meal kit delivery service that makes cooking delicious and time-consuming meals super easy and fun. The service sends you pre-portioned, fresh ingredients required for recipes you select, thereby cutting down the time spent grocery shopping and measuring during cooking. 
All you have to do is follow the steps they provide to combine all the ingredients given to you to make a super easy and affordable meal in the comfort of your home. 
With HelloFresh, you get to choose from 6 categories of meals that cover vegan, child-friendly, quick and easy, and low-carb weight-loss meals, to name a few. Not just this, they offer an extensive range of meal plans with a large menu to select your meals for the week. All this and environmentally friendly packaging. We do not know what will happen if this does not please the crowd. 
Minimum cost per meal: $7.99
Number of meal plans: 10 
Meals to try
Grilled Chicken & Steak Fajitas with Charred Veggies, Cilantro Pineapple Pico & Smoky Red Pepper Crema

Creamy Shrimp & Bacon Spaghetti with Smoky Charred Corn & Chives

Beef Tenderloin & Balsamic Steak Sauce with Chive Mashed Potatoes & Roasted Broccoli
Our likes
Budget-friendly

Extensive and rotating weekly menu

Delicious meals can accommodate a large audience, including but not limited to families with children, busy individuals, and vegetarians.
Our dislikes
Expensive shipping cost

The menu does not accommodate diets such as keto, paleo, and gluten-free.
Revive SuperFoods
Revive Superfoods is your one-stop shop for all your meals throughout the day. Be it a breakfast smoothie, a meal, a tasty soup, a dessert, or a quick snack, Revive Superfoods has it all. Comprising primarily of frozen fruits and natural ingredients, we think that healthy individuals with a knack for fun side dishes are the target audience for this particular service. 
The company follows a zero-waste policy and believes in sustainability and sourcing its meals from plant-based natural ingredients. It is not just a prepared meal delivery service, but in certain cases like that of a smoothie, the service sends the key elements that need to be prepared by blending it with their choice of liquid. 
From organic fruits, veggies, and oat-based items to chocolate and brownie, Revive Superfoods covers it all in its broad spectrum of meal categories.
Minimum cost per meal: $7.99
Number of meal plans: 3
Meals to try 
Chipotle & black bean

Açai twist

Vanilla & salted caramel
Our likes
Different categories of meal options

Affordable pricing

Sustainable and environmentally friendly
Our dislikes
Limited menu

The menu does not cater to diet-specific requirements.
GoodFood
GoodFood meal packages are reasonably priced, with each dish costing between $11 and $15 on average. One of the main benefits of GoodFood is the wide variety of meals provided, including several low-carb alternatives. 
All meals are properly planned by a dietician, according to the service. Like most other meal kit providers, GoodFood calibrates portion sizes to guarantee that there is enough food for a single full meal with no leftovers.
Minimum cost per meal: $9.24
Number of meal plans: 16
Meals to try
Ground Beef & Walnut Meatballs with Fingerling Potatoes Citrus Salad & Tangy Herb Vinaigrette

Spiced Chicken Thighs with Caramelized Onion, Basmati Rice & Dilled Labneh

Curry-Roasted Vegetables Over Quinoa with Pepper-Turmeric Vinaigrette & Red Pepper Hummus
Our likes
Extensive range of customizable meal plans

Rotating menu and a wide range of meals to choose from

Environmental friendly packaging

Low or no shipment cost
Our dislikes
Not suitable for picky eaters.

Reported incidents of missing delivery and incorrect orders
Prairie Box
Claiming to be Winnipeg's number 1 meal prep service, this service has, in many aspects, outdone itself. Prairie Box offers 9 meal packs, all of which are available at discounted rates. The service has a wide range of chef and nutritionist-curated meals, so you do not have to waste time dining out or buying groceries. It also recommends its sister company which offers diet-specific meals. Not to add, diet-specific meal options are available at Prairie box itself too. 
Minimum cost per meal:$6.99
Meals to try
Applewood Smoked Pork Tenderloin

Hearty Beef and Butternut Chili 

Rosemary Garlic Steak
Our likes
A wide-ranging menu

Caters diet specifications

Suitable for seniors

Affordable meal prices
Our dislikes
The menu does not change often

Shipping costs apply
Foodiva
Foodiva is an environmentally friendly service that believes in reducing the carbon footprint and uses reusable and recyclable packaging for all its meals. The service ensures to incorporate global cuisines into its menu so that consumers always have something new to try. The meals curated are not only delicious and nutritious but carefully portioned to avoid food wastage. Foodiva uses premium ingredients for all its meals and keeps quality a priority to maintain customer satisfaction. 
Minimum cost per meal: $9.00
Number of meal plans: 5
Meals to try
Butter paneer masala served with long-grain basmati rice and naan bread

Butter paneer masala served with long-grain basmati rice and naan bread.

Grilled chicken fettuccine alfredo
Our likes
Extensive menu that includes dishes from global cuisines

Reasonable meal prices

Good quality and taste of meals
Our dislikes
Delivery charge and sales tax apply

Does not offer meal customization
Power Kitchen 
Holding the highest rank of healthy foods company in Toronto, it is evitable for Power Kitchen to use one of the highest quality ingredients in their meals. Power kitchen's loyal customers chose them not only for their best meal delivery service but also for the obviously enjoyable mealtimes that save up to 7+ hours every day. Facts stand that power kitchens meals are consumed for lunch to energize the work day, for dinner with family, and for pre and post-workout power lift. The team centered on the betterment of health and the tasty fitness journey. 
Starting price – $13.71/meal 
Minimum order – minimum of 10 protein types
Meals to try 
Brazilian shredded chicken as a protein type 

Wild rice as a carb option 

Maple roasted beets as a veg option 
Our likes:
Eco-conscious.

They make sure their meals are strictly biodegradable packaging.

Vegan options are open.

Tops chefs prepare them.
Our dislikes:
They are not the type of meals you would make at home.

There are a lot of steps taken before placing an order.

They suggest reheating a meal through the microwave, which goes against the heath belief.
Meal kit delivery in Saskatoon, Saskatchewan – Final verdict
Each of the above-listed meal delivery services has a particular competitive advantage that you can leverage to secure a spot amongst the best meal kit delivery services in Saskatoon, Canada. We have covered all the pros and cons for each of these services in the former sections, which may help you decide which services are better suited for your specific needs.
Read about meal delivery services of other regions in Saskatchewan, Canada