Are you confused about what to cook for dinner every day? Worrying because you don't have enough time to go grocery shopping every time you want to cook anything?
Well, now you don't need to worry because of the modern world solution of Meal kits, which is a super convenient way to prepare delicious meals at home or workplace and devour them without making a mess in the kitchen. 
Whether trying to control calories or looking for something genuinely divine, meal kits will save you the trouble and time if you are in Gatineau. If you live in any other city in Canada, find meal kit reviews for your city here.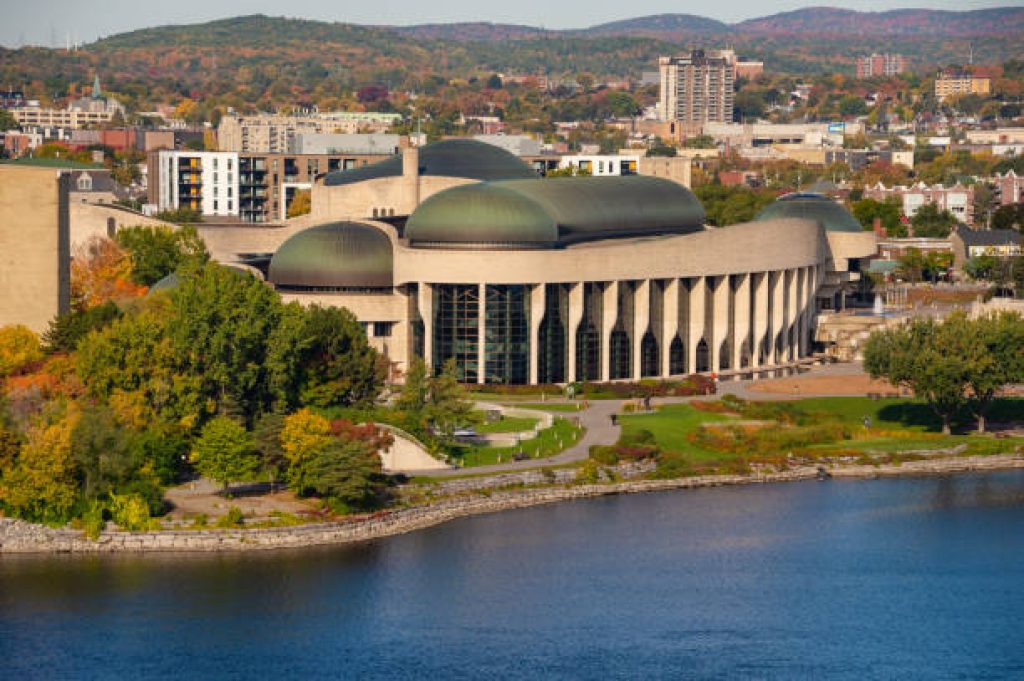 What Gatineau has to offer?
Gatineau is a big city in western Quebec and is growing with time. It is the fourth largest city in Quebec and is termed as being a good city to live in due to its good quality of life and rich culture. Canada's museum of history and beautiful scenic places like Gatineau Park and Jacques Cartier Park make it a relaxing city to visit and explore.
With a variety of healthy plant-based meal kit services as well as fast food and gourmet meal options Gatineau does have many versatile options to choose from. To have the choice of ordering based on your food choices and preferences it has become really easy for the modern day man when it comes to convenience of obtaining his favourite food. 
People of Gatineau have both healthy and not so healthy options to choose from and there are many companies that provide this service of meal kits and readymade food to fulfil their requirements. 
We have compiled the top companies that offer this service.
Best meal kits options in Gatineau:
Goodfood
Goodfood delivers weekly meal kits that include the option of easy-to-prepare meal kits, ready-to-eat meals, and grocery products. The meal kits include well-proportioned raw materials and easy-to-follow recipes to prepare meals quickly without messing in the kitchen. 
They provide hassle-free cancellations when you don't want to order for a particular week and provide quick delivery. They also focus on providing a healthy balance of protein, vegetables, and carbohydrates based on customers' preferences, and they are also affordable compared to other meal kit companies. 
Cost/ Minimum order: 
Meal costs range from $7-$12 for two persons. And per week totals up to $43-$50 per week.  
What we recommend getting?
Fresh Conchiglie with Grated Zucchini Pesto.

Spiced Carrot & tomato Pearl Couscous 

Peanut Dan Dan Noodles.
The good part
Healthy meals with a variety of options and choice of vegetarian and gluten-free. 

Weekly selection based on preferred tastes and different combinations of foods.

User-friendly and interesting website.

They also play a part in contributing to society by volunteering in schools by preparing and serving students with nutritious breakfast to help fight food insecurity in Canada.
The not so good part
Even though their food is prepared hygienically, not all allergies are taken care of when preparing food, and some traces of different allergens may remain in all foods.

They have less variety for vegetarian meals.
Cook it:
With a French touch to their website and an impressive food video displayed on the homepage, the website of cook it is creative, and the food looks divine too. With options including ready-to-cook or ready-to-eat meals, they have multiple options, depending on what you prefer.
Cook it also offer free delivery, which is suitable for people trying to save some bucks! They have recipes on their websites available for subscribers specifically. They also offer points on each order that can be redeemed and donated to a cause; however, they have higher prices than their competitors.
Cost/ Minimum order: 
Ready to cook Weekly Meal costs range from $70-$73. Additionally, on average ready-to-eat meals range from $82-$86 per week. 
What we recommend getting?
Lemon chicken thighs.

Warm Asian chicken noodles.

Mexican beef lettuce wraps.
The good part
They offer more than 15 ready-to-cook recipes to discover every week, including many kinds of vegetarian options.

They offer corporate programs that enable offices to provide ready-made meals to their employees, which is convenient for employers.

A creative and engaging website that is also user-friendly.

Many different portion sizes are available.

They offer free delivery.
The not so good part
Not many healthy options are available and are mostly centered on fast food.
Red Apron:
Offering delivery up to 4 times a week and owning a retail store, Red Apron offers tasty meal kits to its customers based on their preferences. They provide single meals and weekly meal options for two adults onwards. 
They have weekly menus available and many portions sizes that you can order. However, their frozen food items are cheaper and can be ordered as a budget-friendly option.
Cost/ Minimum order: 
Ready to cook Meals costs on average $40 and $120 for three days.
What we recommend getting?
Vietnamese-style rice bowl dinner.

Nat's dinner rolls

Garlic salmon with shrimp.
The good part
New weekly menus, which means much variety.

Many different portion sizes are available.

Different types of food items are also available in-store, increasing choice for the customers.
The not so good part
Not many healthy options are available.

More expensive meal kits than competitors.
Plant prepped:
With 100% plant-based ingredients, Plant prepped believes that eating healthy is very important for a happy and healthy life. They focus their menu on fresh fruits, vegetables, grains, and legumes while preparing gourmet level dishes that are good for health too.
Plant prepped is a sole believer in saving the earth from harmful sources like green gas emissions and wants to be good for the planet, so if you carry the same thinking, plant prepped is a place you should order your meals from. 
Cost/ Minimum order: 
Ready to cook Meal costs on average $12.5 per serving for two persons.
What we recommend getting?
Braised vegan meatballs.

Penne in fresh tomato sauce.

Coconut-crusted cauliflower tacos.
The good part
An environmentally friendly company trying to save the planet. 

A good option for vegetarians, gluten, and soy-free options are also available.

Meals have calories mentioned which makes them easier to track for health-conscious people.

Very affordable as compared to other companies offering vegetarian options.
The not so good part
Not very suitable for meat-eaters.

Not many choices are available.

Delivery on one day only is inconvenient to people who may not be home that day.
For more vegan meal kit delivery services all over Canada, click here.
Tout Cuit:
Offering ready-to-eat meals tout Cuit is mainly focused on delivering boxes of readymade food that have to be heated up before use. They have up to 10 choices of different packages, including 16 different dishes that you can order. 
Cost/ Minimum order: 
Ready to eat box costs $131-$172 for 16 dishes.
What we recommend getting?
Smoked chicken.

Thinly sliced chicken.

Orange flavored beef.
The good part
A lot of variety in dishes.

They offer free delivery and do not include taxes.

Affordable options are available.
The not so good part
They do not have vegetarian options available.

Boxes may have too much food for small families.
La Reserve Culinaire 
A French restaurant in Canada with a culinary academy chefs and nutritionists team only for the comfort of your home. This restaurant prefers vacuum cooking, a technique that preserves all the integrity of the ingredients and their organoleptic qualities. 
Starting price: $6.95 
Minimum order: 1 dish 
What we recommend getting?
Fettucine champignons poulet grille

Ravioli farcis
The good part
You can easily Freeze the food. 

Food is always fresh and healthy
Meal kits delivery Gatineau – Final Verdict: 
Meal delivery kit services have indeed made meal planning and preparation so much easier in this day and time compared to what it used to be a few years back. Except for a few items, everything you require for the meal preparation arrives pre-measured and proportioned based on what you ordered. 
The meal kit service is a breath of fresh air when you are tired of preparing the same meals over and over and want some versatility in your cooking. They also save your time going to the grocery store and preparing everything before the time spent is fractioned, and thus you can use that time elsewhere.
You can read about meal delivery services in other regions of Canada.