Suppose you are lazy like a sloth, then meal kit delivery services were made just for you, especially when you live in a place like Oshawa, which is famous for its sports and entertainment. Living here can get you busy with many things, leading to a lack of a healthy diet.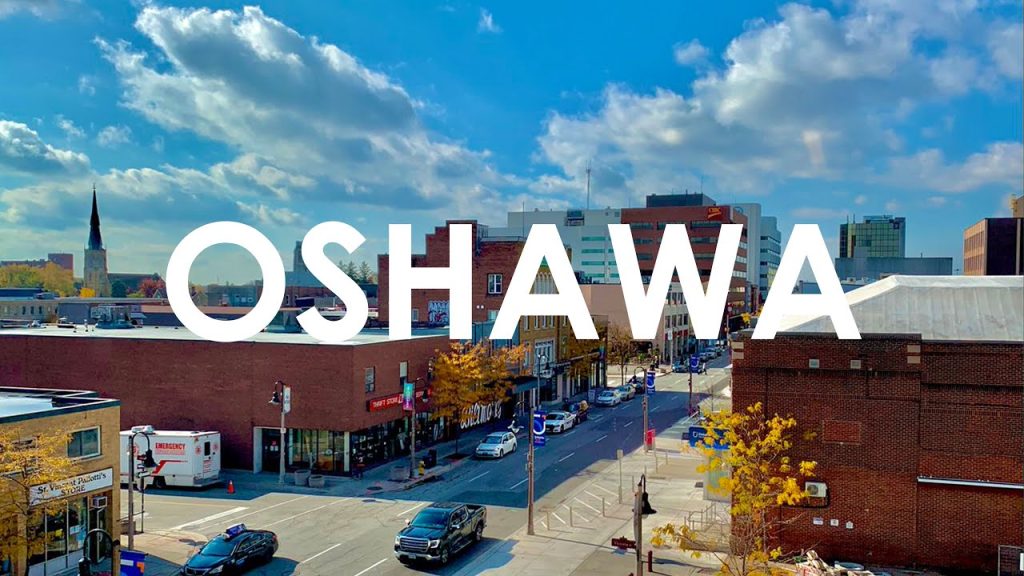 What Oshawa has to offer?
Whether it's the immersive virtual reality arcade or the Canadian Automotive Museum, you can always find something of your interest in Oshawa. With a population of over 150,000, this place has a lot to offer regarding shopping and food.
Champs Sports, Pearle Vision and Gap are just a name of the few places where you can stop to shop. You haven't lived if you haven't tried food from the Mandarin Restaurant and Wildfire Steakhouse. 
Though these places are here to serve you the best eatery, one can always crave some healthy, home-cooked, wholesome meals, and that's why the meal kit delivery services like Nutrafarms are there to the rescue.
Why would I use meal kit delivery service?
If you are lazy or just too busy with life to treat yourself to home-cooked, wholesome meals, then these services are for you as if Romeo were for Juliet. While this service can be a bit expensive, you can always choose the one which is the perfect fit for your pocket.
Meal kit delivery services
Revive Superfood
Having the goal to serve their customers in the best way possible with recipes crafted by their chefs, Revive Superfoods believes that you do better when you eat well. Accessible, affordable, and almost ready-to-eat meals are what they offer. They probably have some of the best smoothies and oatmeals you could get in Oshawa.
Cost/Minimum order: The lowest price per serving is $6.99. The price of most items ranges from $7.99 to $9.49.
Average weekly meals: You can order as many items as you want! They also offer boxes, and each box can hold 9, 12, or 24 items according to your need.
Luscious must order meals
Morning Mocha

Banana Nut

Açai Twist
Likes
They have low-calorie options

Items that they have are easy to cook 

Meals that they have are preservatives free
Dislikes
There was less serving in some dishes

Don't offer a lot of categories of meals
LiveFit Food
If you are craving nourishing dishes, then LiveFit Food can deliver them to your doorstep. Having a different variety of meat enables them to offer more and more on the menu. Their chefs have their cooking styles and understand the importance of a good meal in your day. 
All the meals are prepared using natural and real ingredients, so you don't have to worry about eating anything unhealthy.
Cost/Minimum order:  Items can be as low as $7 and can be as high as $15
Average weekly meals: It's Ala Carte; the number of meals are ordered as per your requirement
Luscious must order meals
Cajun Chicken with Potatoes and Vegetables

Coconut Curry Shrimp with Rice and Vegetables

KETO Taco Soup
Likes
Offers meals for all times: breakfast, lunch, dinner, and even snacks

Offer a Gluten-free menu

Offer a great variety to choose from, especially if you are diet conscious.
Dislikes
$50 was the minimum order limit for an order.
Nutrafarms
It has provided customers with a convenient and cost-effective alternative to grocery shopping for over 19 years. Nutrafarms started in 2001 and have the motive to provide everything farm-grown with locally raised products at a similar price that you will find in the grocery store. 
Not only do they provide an alternative, but they deliver quality meats and exceptional service to their valuable customers.
Cost/Minimum order:  The minimum package starts at $70 per week. At the same time, the highest package goes up to $4090 per annum.
Average weekly meals: Their packages can feed a family of 2 or 3, depending on your opt-in package.
Luscious must order meals
ChefDs Braised Beef Short Ribs

ChefDs California Chicken

ChefDs Butter Chicken
Likes
Recipes are accessible to everyone 

Have all types of meat

Offer a 3-year price freeze
Dislikes
There is less variety available
Meels
Just heat and eat! No Cooking is required, and that's their concept. They have food that professional chefs make, so don't worry about your health. They use nutrient-dense, organic ingredients, and they never use artificial flavour. 
Making healthy meals is what they are good at, and to do that, they avoid excess sugar, chemical preservatives, and even PUFA vegetable oil so that you can enjoy your meal in the healthiest way possible.
Cost/Minimum order: The lowest item on the menu costs $3.50, while the highest costs around $15.
Average weekly meals: They offer subscriptions that you can create according to your need.
Luscious must order meals
Grilled Steak, Red Pepper Sauce, Corn, And Broccoli

Miso Salmon And Veggie Bowl

Strawberry Cream Pie Overnight Oats
Likes
Every meal has sides to choose from

The Calorie that each meal contains are mentions

Provides Gluten-Free options
Dislikes
It takes a minimum time of three days to make a delivery
Power kitchen
The best delivery service in Toronto, Power kitchen always has something to offer its clients. It takes 7+ hours per week to get groceries, and Power kitchen is here to save you that time. 
Not only this, but they serve fresh meals with flavours from across the globe. They offer a smart AI bot delivery system that helps you keep track of your deliveries. It offers 100+ options to choose from with an 8-week rotating menu. The best part about these guys is that they give out meals in biodegradable boxes.
Cost/Minimum order: It costs $13.71 per meal at a minimum, while the most expensive meal costs $20.09.
Average weekly meals: Though they only deliver once or twice a week, you can have as many as 22 meals per week.
Luscious must order meals
Keto Chicken Poppers

Hungarian Paprikash Chicken Thigh

Zucchini Beef Lasagne
Likes
The menu mentions all the proteins, carbs, calories, and fats.

Offer ten types of proteins in their meals.

Perfect for people who are diet conscious. 

They are environmentally friendly.
Yumba
Yumba strives to deliver fresh food to your doorstep, which has been especially prepared by quality chefs in the field. Every single serving is made carefully after a well-thought-out process. The company also ensures that it uses only the best ingredients for your food to ensure that zero waste is generated.
Moreover, you have the chance to choose one you like from more than 10 meals every week. You can also opt for 4, 6, 8, or even 12 meals for every delivery. One of the best things about Yumba is that its food can be reheated in 3 minutes or less. 
Starting price:
The cost of a serving from Yumba starts at $8.49. 
Luscious must order meals
Chicken Alfredo

Parmesan Crusted Haddock

Dan Dan Noodles
Likes
Allows you to skip or cancel a delivery whenever you want

Free shipping
Dislikes
Does not have kid-friendly options

Does not have variety of serving size
Efresh Meals
Efresh Meals has made a name for itself in the meal kit delivery market for its ready to eat meals. They will be delivered right to your doorstep and will serve as healthier options of traditional dishes. You can also choose anything from its large menu of gluten-free, dairy-free, and vegetarian options.
All of the meals prepared by Efresh are never frozen but always fresh. They will be delivered at the beginning of the week, so you have something new to look forward to. The company also offers you the chance to order weekly or choose a recurring subscription.
Feel free to choose the personal plan if you are someone who lives alone, or the family plan if you have an entire family to feed. 
Starting price:
You can get a serving from Efresh Meals for a price of $13.69.
Luscious must order meals
Spicy Vegetable Tostadas

Honey-Lime Tilapia

Sweet and Spicy Beef Bowl
Likes
Offers kid-friendly options

Allows you to skip or cancel a meal as convenient

Has several dietary options, such as dairy-free and gluten-free
Dislikes
It does not have variety of serving sizes
Meal kits delivery in Oshawa – Final words
Yes, taco bell is good, and chipotle is amazing, but sometimes all you crave is some home-cooked meals that are more than enough to make your day or can be even better if you start your day with them. So make sure you try these services according to your budget and meal style and enjoy some wholesome luscious meals with your family
Read about other cities meal delivery services in Ontario, Canada.