Until recent years, food delivery services were only ever provided by restaurants every once in a while. However, since the rise of meal and meal kit delivery services, bulk ordering delicious and healthy meals has become the norm. Read on to learn about some of our best-rated meal kit delivery services in Waterloo, Ontario.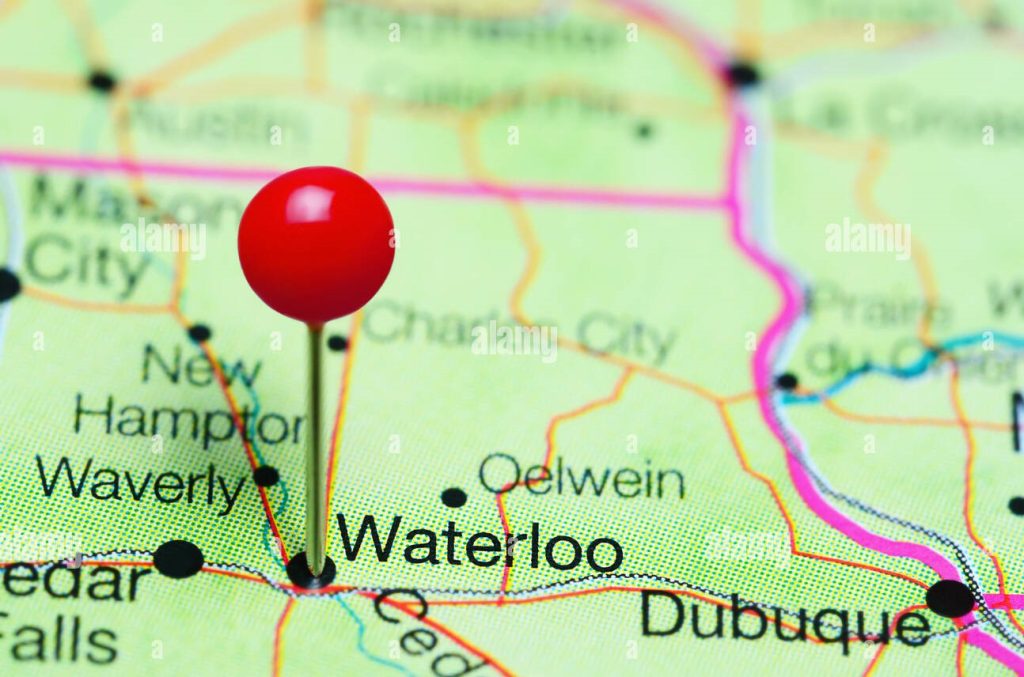 Attractions in Waterloo
Waterloo is located in southwestern Ontario and is often recognized as home to one of the largest universities in the world, the University of Waterloo.
The city is a hub for many festivals that collectively add to the charm that Waterloo offers. The diverse culture and meals, alongside indoor and outdoor attractions, make Waterloo ideal for tourism. Art, culture, and recreational spots are relatively dominant in the region, making them highly suitable for families and individuals.
Meal kit delivery services in Waterloo, Ontario
Waterloo is home to about 121,436 people, so it is no stranger to diversity and therefore has a wide range of dining options for residents and tourists.
We have picked out the most superior, diverse meal delivery services in Waterloo to help you hop on the growing trend of meal delivery services and pick the one that's best for you!
Our top picks for meal delivery companies serving in Waterloo, Ontario
GoodFood:
GoodFood has made its reputation in the meal delivery industry and now ranks among Canada's leading meal kits companies. It offers the luxury of ordering ready-to-eat nutritious meals.
GoodFood sends you new, inspiring, and delicious weekly recipes along with fresh ingredients and seasonings so you can easily prepare your food yourself. 
Goodfood baskets are easily customizable, enabling you to add meals, snacks, or any other grocery products from the extensive range of items they carry in their store. 
Lowest price per meal: the two servings of the three recipes plan bring the cost per serving to $6.07
Starting meal plan: 2 recipes of 4 servings
Our favourites from GoodFood's menu: 
Spiced Pork Chops with Lacinato Kale

BBQ Beef Burgers with Roasted Peppers & Onions

Seared Chicken Thighs in Lemongrass Glaze
Our likes
Rotating menu offers a wide range of cuisines

Fresh and good quality ingredients and meal options

Reasonably priced
Our dislikes
Not suitable for many dietary restrictions.

Some negative customer testimonials
LiveFit:
LiveFit is a relatively flexible meal delivery service. While it does not offer meal plans, it allows you the freedom to add or subtract as many meals, entrees, snacks, or desserts as you want, with prices varying for different options.
Rising to be Canada's highest-rated meal delivery service, LiveFit understands the significance of providing meals specially tailored to meet dietary restrictions, such as keto-friendly, vegan, gluten-free, and weight loss. 
Lowest price per meal: $8.99
Starting meal plan: no specific meal plans buy shipping costs apply for every delivery
Our favourites from LiveFit's menu: 
LiveFit Guilt-Free Crème Brûlée Cheesecakes (4pk)

Smoky BBQ Chicken with Rice and Broccoli

Butter Chicken with Rice and Vegetables
Our likes
Flexible orders

Suitable for most dietary specifications

Positive customer testimonials
Our dislikes
Does not offer free deliveries, and shipment charges are high

Relatively overpriced servings
Yumba
Yumba's affordable and tasty meals are hard to miss. Yumba's ingredients are fresh and measured, so you can pay for the exact amount you need. 
Yumba offers 4 meal plans to choose from and provides a 40% discount on your first order. In addition, the service regularly partners with the top restaurants and chefs in Canada to provide its consumers with the best-tasting rotating menu ever. 
Lowest price per meal: $7.37 per meal in a 12-meal weekly plan
Starting meal plan: 4 meals per week
Our favourites from Yumba's menu: 
Ranch Burrito Bowl

Buttermilk Baked Chicken

Yumba Fish and Chips
Our likes
Reasonable prices

Good quantity of meals

Environmentally friendly and adheres to the zero-waste policy
Our dislikes
Does not provide diet-specific meal options.

Limited choices on weekly meals
MacroFoods:
MacroFoods is yet another subscription-based meal delivery service in Canada. Not only does this service offer subscription meal plans, but it also provides several packages of 10 meals that reduce the per-serving price of its meals.
MacroFoods also offers its customers a 10% discount on à la carte meals to its customers. It is one of the fastest-growing meal prep delivery services in Ontario which also offers an in-store shopping experience. MacroFoods, as of now, has 6 retail stores across Ontario.
The fresh and delicious meals from the service come in vacuum-sealed, neatly-packaged containers, which keep the freshness of the meals intact for quite a long time, further adding to the pros for MacroFoods.
Lowest price per meal: $11.99
Starting meal plan: 2 meals for 3 days per week
Our favourites from MacroFood's menu: 
Herb Encrusted Turkey Breast

Peppercorn Steak

Keto Steak w/ Mushroom Cream Sauce
Our likes
Reasonable prices

Easy and convenient meal plans

Friendly dietary requirement
Our dislikes
Does not provide free shipping.

Some may consider it pricey
Meels:
Meels takes pride in its locally sourced organic ingredients and thus prioritizes the quality of its food above all else. With the combined expertise of skilled chefs and professional nutritionists, Meels ensures that the food reaching its customers is not only full of taste but also incredibly healthy.
The company believes in sustainability more than anything else and thus works towards reducing waste and using only recyclable packaging, such as brown bags and reusable and recyclable containers made from 85% PET. Not to add, the containers are efficient, microwave safe, and oven-friendly.
Meels offers a wide range of menus covering meals such as breakfast, soup, and snack options. The service takes an à la carte approach, allowing consumers to tailor their meal plans to their specific needs. 
Lowest price per meal: $13.99
Starting meal plan: no specific meal plan
Our favourites from Meels's menu: 
Jerk Chicken with Slaw with Rice and Peas

Sweet and spicy salmon and garlic broccoli with Asian vegetable mix

Sugar-free keto brownie
Our likes
Accommodates many consumers by offering various diet-specific meal options

Sustainable and environmentally friendly service

Specific dietary restriction tags and calorie counts are next to every meal
Our dislikes
Relatively expensive

Cut-off Menu

Does not offer free deliveries other than on orders above $80 in the GT region
Longos
Longos is a supermarket that decided to become part of the meal kit delivery scene. 
Longos offers several types of meal plans that include Impress, Build Your Own, Express, and Singles (so individuals don't have to purchase family meal kits). 
The company also provides its customers with a shopping list feature that allows them to create a shopping list for specific needs or future purchases. However, you would have to sign up and make an account to access this feature.
Starting price: $8 per serving
Minimum order: $50 excluding tax and delivery fee
Meals we recommend: 
Roasted Garlic & Red Pepper Chicken Linguini

Spaghetti with Garlic Shrimp
Our likes:
Plans for singles, couples, and family

No need to subscribe to a weekly plan as you can order occasionally 

Shopping list feature

Gift card option
Our dislikes:
Delivery packaging is not insulated well enough

You will be required to be at home to collect your order
eFresh Meals 
A well-known meal kit delivery service, eFresh Meals tends to compete against all the top brands. eFresh promises to deliver healthy, gourmet meals and meal kits right to your doorstep so that you won't have to go grocery shopping or cook right after work. 
To order meals, you may want to set up an account and select your desired meals from the menu. Each meal may include a picture, a list of ingredients, and complete nutritional information for your convenience. 
Starting price: $8 per meal 
Minimum order: $75 + taxes and shipping fee
Meals we recommend: 
Shanghai Chicken with Cashews

Turkey Meatloaf

Beef Tacos

Lemon Grilled Chicken Breast
Our likes:
Good quality gluten-free options

Good vegetarian menu

Gift card support
Our dislikes:
No option to customize meals

Only deliver once a week

High minimum order requirement
Meal kit delivery in Waterloo, Ontario: our final thoughts
There is a wide array of meal or meal kit delivery companies serving in Waterloo, Ontario. Each service has its benefits, be it affordability, sustainability, menu, or quality. Meal kit delivery services are convenient and suitable for those who are always in a rush and simply need to grab a bite to eat on the run.
The only thing left to do is consider the pros and cons of each service to find out which meal delivery service in Waterloo is best suited to your needs!
Read about meal kit delivery services in other cities in Ontario, Canada: