Burlington is known for its cultural life and ultra-liberal environment and has accepted meal kit deliveries like no other. Though the place is one of the best places to live in the country, the people are living an extremely busy life, and meal kit deliveries play a vital role there.
Since everything is fast and online, having the right ingredients to be delivered to their doorstep is just what they need. But since the competition is so high, we decided to jot down the best meal kit delivery services you could use in Burlington so that you don't waste your time and money where it isn't supposed to be wasted!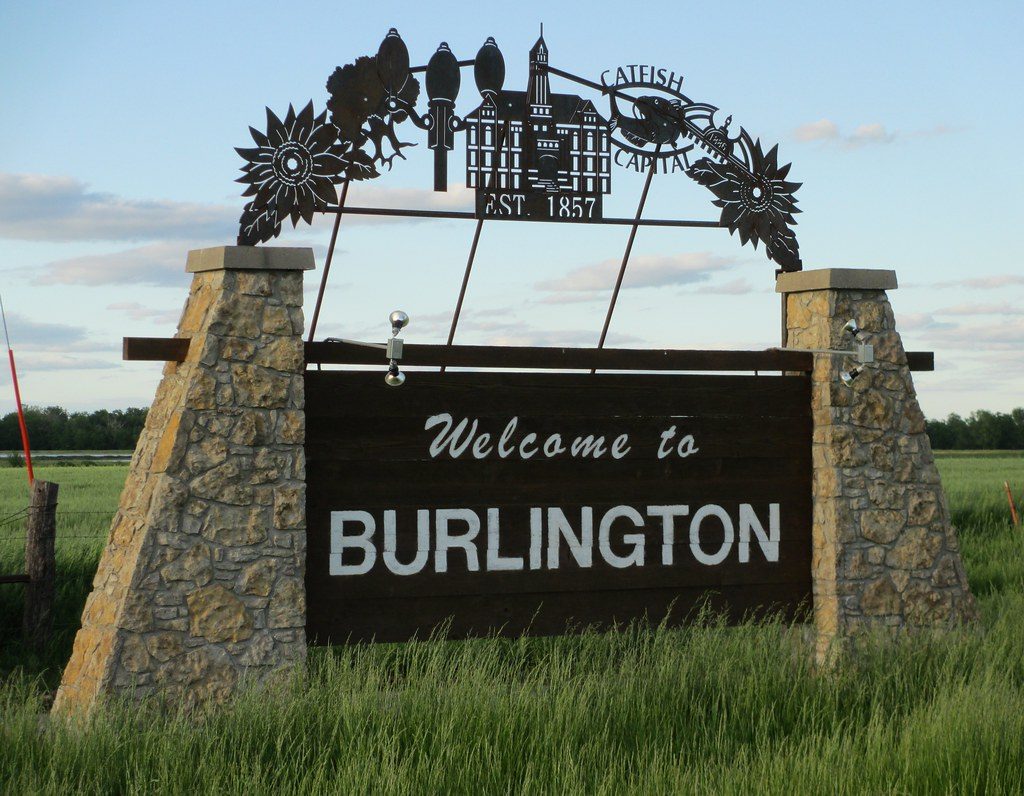 What does Burlington have to offer?
If you are in Burlington, you should never have difficulty figuring out what to do. The place has events for every season of the year, and the food is just amazing.
Whether it's culinary experiences or the events, you can find the taste of Burlington almost everywhere. You can even find the best taste in your home through meal kit delivery services like MM Food Market. 
Having the right ingredients to be delivered to their doorstep is just what they need. But since the competition is so high regarding meal kit delivery. We decided to jot down the best meal kit delivery services you could use in Burlington so that you don't waste your time and money where it isn't supposed to be wasted!
Meal kit delivery in Burlington
Easy Mealz
Offering balanced, wholesome, and flavourful meals delivered right at your doorstep is what they do. The meals they offer are handled by their chefs with quality local ingredients, ensuring you get the best. Claiming one of the most affordable meal kit delivery services in town, these guys vow to provide healthy, standard restaurant meals to ease your busy schedule.
Cost/Minimum order: Meals range from $9 to $11 per serving, and they also offer a weekly subscription for their products
Average weekly meals: Up to 10 meals can be ordered via subscription, while in À la carte, the sky's the limit!
Finger licking items you don't want to miss out:
Penne Beef Bolognese

Spicy Jerk Chicken Wrap

Chicken Paprikash – with Rice and Mixed Vegetables
Likes
Subscriptions that are offered are pocket friendly

Offers meals with low carb

Menu changes weekly
Dislikes
Free shipping is only available on orders that are above $160.
Personal Gourmet Meals
Especially after the pandemic, when people have started to work remotely, having access to healthy meals shouldn't be a problem when you have personal gourmet meals. They provide food to you and your loved ones as fast and cost-effectively as possible. 
Have the best hygienic environment possible when they prepare your meals, so you don't have to stress over cleanliness. It also offers family meal options and non-contact delivery; personal gourmet meals have the plan to bring families together through their meals.
Cost/Minimum order: Frozen Items start at $10, while meal kits start from $37
Average weekly meals: There are four meals to choose from; 2 and 4-portion options are available
Finger licking items you don't want to miss out:
Lemon Chicken

Salmon Teriyaki (Frozen)

Shrimp Mango Lettuce Wraps

Sweet Potato Vegetarian Chili
Likes
Great variety of meals

Offers frozen meals to store for later

Budget-friendly
Dislikes
It doesn't offer Gluten-free options
MM Food Market
Famous for their expertly frozen prepared meals with the slogan "Helping you make real food for real life," MM food Market has the finest dishes that any meal kit delivery service could offer. They started their journey in 1980 and have built a customer base with their excellent food quality and customer service.
They offer products that are exclusively theirs, and different stores are available all across the country for you to get your products with the fastest delivery possible.
Cost/Minimum order:
The cheapest thing you can buy from them costs around $3 
Average weekly meals: It's À la carte, so you have the freedom to decide the average weekly meals.
Finger licking items you don't want to miss out:
Bacon-Wrapped Beef Filet Mignons

Italian Style Beef Meatballs

Honey Barbecue Chicken Wings
Likes
Great variety of meals from frozen meat to seafood

Meals are categorized according to occasions

Options for vegetarians 

Elderly people(above 60) get 10% discount
Dislikes
Most of the items are not pocket friendly
LiveFit Foods
LiveFit Foods is the new way to get nourishing dishes at your doorstep. Having chefs that create dishes in their style brings variety to the menu. From chicken to salmon, they have all that you crave. 
LiveFit Food understands the importance of a good meal as it can just make your day, so they are focused and determined to provide you with the best food so you can have a great day ahead. If you are worried about your health, they use real foods and natural ingredients so that their clients get the best meal.
Cost/Minimum order: The lowest item on the menu costs around $7, and the prices go up to $15.
Average weekly meals: You can choose the number of meals from the menu according to your requirement.
Finger licking items you don't want to miss out:
Korean BBQ Beef with Rice and Vegetables

Honey Garlic Chicken with Sweet Potatoes and Broccoli

KETO Asiago Spinach Chicken
Likes
They offer a Gluten-free menu
Have options for vegans

They have fat burner and muscle gain meals 

Great variety to choose from
Our Dislikes
The minimum order has to be $50
Power Kitchen
One of Toronto's top-rated meal delivery services always has something to offer its valuable customers. Serving meals that are fresh and have flavours from across the world. They aim to save time by not going out for groceries. 
That's not all; their AI smart delivery bot will help you track every so you know when to expect meals. With an 8-week rotating menu and over 100 options to choose from, these guys pack meals in biodegradable boxes, making them seen in Toronto.
Cost/Minimum order: Meal plans start from $13.71 per meal and go up to $20.09 per meal
Average weekly meals: One can have up to 22 meals per day from Power kitchen, but they only deliver once or twice a week
Finger licking items you don't want to miss out:
Chimichurri Steak

Barbacoa Beef

Sunflower Beet Burger
Likes
Offers multiple meal plans and a variety of meal boxes

Have meals with low carb and low fat

One can choose from 10 types of proteins while ordering from here

Have options for people having dietary restrictions
Dislikes
Some of the meal plans they offer are overpriced.
Meels
With the concept of no cooking required, just heat and eat, this service makes it to the list. The company promises to provide you with chef-curated food that takes care of you. Their products are nutrient-dense, made from wholesome, organic, and farm-to-table ingredients. 
The best part is that they don't use PUFA vegetable oil. They promise to serve you with quality ingredients as they never use artificial flavours, chemical preservatives, or excess sugar in their food.
Cost/Minimum order: Their price ranges from $3.50 to almost $15 
Average weekly meals: You can create your subscription or order as many meals as you would like.
Finger licking items you don't want to miss out:
Sweet and Sticky Tofu

Pulled jackfruit with buttered green beans and chalet sauce

Sweet and sour meatballs
Likes
Packaging is environmentally friendly

Amazing customer service, and the website was info-packed

They have vegan options

Offer Gluten-free options
Dislikes
The delivery time is a minimum of three days
Clean Plates
Clean Plates claims that its food is so good that you will end up cleaning your entire plate. If you are someone who is health conscious, too busy to spend time cooking, or fitness-focused, then you will not find a better option than clean plates. 
The company offers delicious food that has been prepared using only locally sourced and natural ingredients. It has two popular meal plans, which include the ongoing meal plan and the one-time meal pack. 
The former makes healthy eating convenient and easy. It can deliver meals to your doorstep once or twice a week, depending upon your choices. You can also skip a delivery as per your preferences. Where the one-time meal pack is concerned, you can have 6 to 12 meals delivered and taste a little bit of everything. 
Starting price:
The price of a serving at Clean Plates starts from $12.
Finger licking items you don't want to miss out:
Baked Pesto Falafel

Peaches and Cream Pancakes

Vegan Chicken Vermicelli Bowl
Likes
Offers delivery

Carries numerous vegan options

Use only natural ingredients
Dislike
Priced relatively higher than competitors
Meal kits delivery in Burlington – Final words
If you are living in Burlington with a hectic schedule, having a meal kit delivery service at your back is the best gift you can give to yourself and your loved ones. Make sure to check the menu of all of the above-mentioned meal kit delivery services. Then choose according to your budget and the type of luscious food you would want to treat yourself with.
Read about other cities meal delivery services in Ontario, Canada.