Meal kits are not only an uncomplicated option for people that are looking for quick and easy food options but also helpful for those who are set on a wellness and fitness journey. If you reside in Brampton and want to maintain a healthy lifestyle while saving time and spending a minimum amount on food, there are many excellent meal kit options to explore and take advantage of. Thus, we have compiled the top meal kit services in Brampton to make it simpler for you.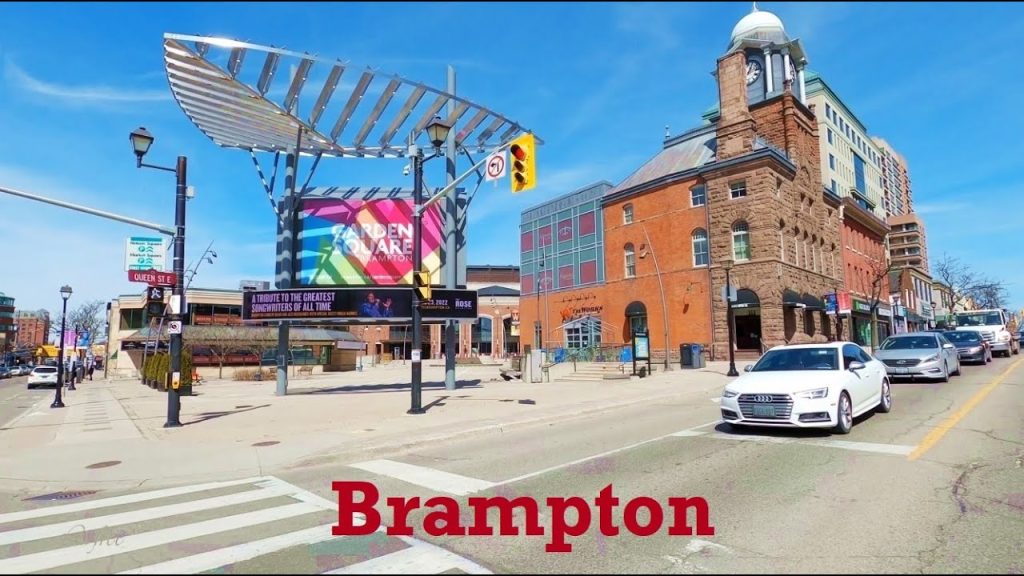 What will you get in Brampton?
Brampton is a city in Ontario with a population of 656,480, the ninth most populous city in Canada. It was formerly known as "The flower town of Canada" due to its greenhouse industry. There is a large immigrant population there, thus making Brampton a multicultural place. Brampton also hosts historical places from the 19th century, including the peel art gallery, museum and archives. It also hosts events and displays of art at Rose theatre and Garden Square and has many parks and greenery scattered across its urban areas, thus making it a beautiful city to visit.
Brampton has many meal kit delivery choices whereby most focus on providing nutritious and healthy food to their customers. Multiple companies have been operating by providing different options of delivery choices, including one meal per order or opting for a subscription model based on customer preference. Around 4 top and multiple smaller companies make it to the list of meal kit providers.
The consumers of these companies range from athletes and people pursuing specific health objectives to customers working full time and who do not have a lot of time on their hands to get groceries and cook meals from scratch. Most of these delivery services provide ready-to-eat meals that have to be warmed up for a quick meal. Visit this link and find some of Canada's cheapest and healthiest meal kit options.
The option of saving money and time and not worrying about the quality of food you eat is a luxury and should be used wisely. Thus, we have compiled Brampton's best meal kit companies, so you don't have to spend time doing so.
Visit this link and find some of Canada's cheapest and healthiest meal kit options. 
Best meal kits in Brampton
Personal Gourmet Meals:
Personal Gourmet Meals prioritizes delivering healthy food to build immunity in its customers. With the recent Covid-19 impact, they became more focused on providing immunity-boosting but delicious food to its customers, also providing options for contact-less delivery. They have been able to keep their prices minimal by providing meals ranging from $8-$13 per person and different menus for the two days they deliver. They also provide breakfast items for a quick and easy breakfast.  
Cost/ Minimum order: Meal costs range from $8-$13 for 2 persons, snacks and desserts cost $4- $9 per person, and family meals for 4 persons cost on average $49. 
What we recommend getting?
Salmon with olive and Tomato crust

Butter chicken(Family)

Grilled beef tacos.
Likes
Healthy meals with a variety of options and choice of vegetarian and gluten-free. 

Environmentally friendly packaging for sustainability.

Many different portion sizes are available.
Dislikes
Delivery charges are higher, amounting to $15 compared to competitors.
Easy Meals:
As the name suggests, Easy meals prioritizes making your meals easy, saving time, and providing low-calorie options at an affordable price. With a new menu every week with an eight-week rotation, there's always something new to eat every week.  They are also providing fruits as an option, so everything remains balanced. Meal prices start at $9 and can go up to $32 per person.
Cost/ Minimum order: Meal costs range from $9-$32 depending on the type of food you order $49-$97 charged for a weekly delivery of 10 food items. There is also a 5% off on the subscription model. 
What we recommend getting: 
Family The Easy Meal – Penne Beef Bolognese

Low Carb The Real Jerk – Jerk Chicken with Cauliflower Rice and Peas and Corn-Mango Slaw

The Clean 15 – Citrus Cilantro Chicken with Sweet Potato and Mixed Veg
Likes
Healthy meals with a variety of options and choices of vegetarian and halal. 

Delivery charges are $9.99, and free delivery on orders above $160.

Easy to use and simple website.
Dislikes
Diversity in vegetarian options could prove to be a good step.
M&M Food market:
Providing home-style meals and claiming to be the largest frozen food retailer in Canada, M&M Food Market has been around for 40 years, delivering tasty food. It is a physical food market providing various food options ranging from Bakery to vegetable items. They have easy and quickly available meal kits, with the option of picking up in-store by placing an online order. The delivery option is available in some stores but not currently in Brampton. 
Cost/ Minimum order: Meal costs range from $3-$30 depending on the type of food.
What we recommend getting: 
Spicy Breaded Chicken Breasts

Potato Crusted Cod

Deep dish pepperoni pizza
Likes
A large variety of options is available to order.

It can be cheap, costing $3.

Easy to use, simple website.
Dislikes
Only deliver to specific areas in Canada and not deliver in Brampton.

Different products are available online and in-store.
Power Kitchen
By providing balanced meals packed with nutrition, Power kitchen is the perfect meal kit option for athletes and people who are on a healthy journey and want to stay fit. For different goals, either to build muscle or shred muscle, it is an easy, hassle-free way to ensure customized menus achieve your goals for each weak according to your preference.
Cost/ Minimum order: Meal costs range from $12-$14, depending on the meal plan chosen.
What we recommend getting: 
Jerk chicken thigh

Butter Chicken.
Likes
Meals are customized based on the preference of customers, and according to the journey they are pursuing.

Good website layout making it easy to use.

Gluten-free options are given, and allergies are taken note of.
Dislikes
Catered explicitly towards goal-achieving relating to fitness journeys.

Only a subscription is available, and you cannot order individual meals.
Protein chefs:
Another healthy meal kit provider based in Hampton, Protein chefs, has a hard-working team behind it, making it a favourite among its users. It provides tasty, nutritious meals and delivers them to your doorstep. Customizable meals are available based on customers' requirements, and discounts are available on subscriptions. 
Cost/ Minimum order: Meal costs $15.49 for one-time order and $14.99 for subscription users. 
What we recommend getting: 
General Tso's chicken.

Vegan Apple cinnamon Bar.

Grilled Chicken Caprese.
Likes
Meals are customized based on customers' preferences and nutritional requirements.

Interactive and content-rich social media pages.

CCC (Certified Chef De Cuisine) chefs ensure quality food every time.
Dislikes
No meal options are available for children since they are generally not focused on any health journey. 
La Boite du Chef
La Boite du Chef operates in the regions of Ontario and Quebec and delivers mouth-watering food to all its customers. It has a special Chefs Box, which comes with a wide range of meals with easy-to-follow instructions. All you have to do is reheat the food left at your doorstep, and you are good to go. 
The company strives to provide a seamless and convenient delivery service, by offering no less than five gourmet meals every week. You can choose these from its large menu, and it will be prepared for you by experts. Moreover, La Boite du Chef carries numerous options for dessert and appetizers.
Starting price:
A serving at La Boite du Chef starts at $6.55.
What we recommend getting: 
Lobster Cappucino

Duck Foie Grass

Lebanese Hummus
Likes
Insulated packaging available

Can deliver to your home and office
Dislikes
Cater only to customers located in Quebec and Ontario
Longo's
These days, meal kit companies are not alone when it comes to selling meal kits. The market is readily growing and various supermarkets, like Longo's has decided to jump on the bandwagon as well. Its meals come in insulated boxes along with icepacks to make sure that your meal stays fresh until it reaches you. 
In addition, the meals from Longo's have been prepared beforehand. All you have to do is unpack and refrigerate them for later. The supermarket also offers variety and nutritional value at a reasonable price, thereby maximizing your convenience. You can now spend time with your family and leave the headache of preparation to someone else. 
Starting price:
A meal kit bought from Longo's typically starts with a price of $8.
What we recommend getting: 
Chicken Pad Thai

Chicken Kabobs
Likes
Offered in single servings

Food is delivered in well-insulated packaging
Dislikes
Available only in Ontario

Does not have kid-friendly meals
Meal kits delivery in Brampton, Ontario- Final words
Meal kit services are an excellent way to cut down your cooking time and are especially suitable for those who lack the skill or find themselves profoundly busy between the struggles of corporate life.
Read about other cities meal delivery services in Ontario, Canada.