Meal delivery services are a rapidly growing branch of the food industry. Many franchises are working across the globe and in Canada. Many such services are currently functioning in Markham, Ontario too, and provide a variety of cuisines, meals, and experiences. We have selected our top picks from the many meal delivery services in Markham to help you.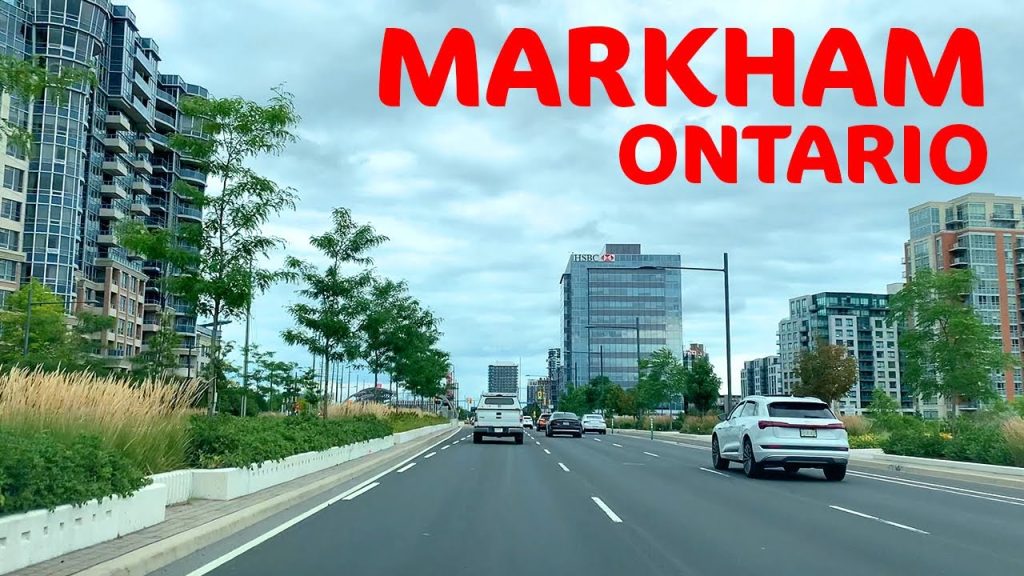 Markham in a nutshell
30 km northeast of Downtown Toronto is one of the most coveted places to live in Ontario, a city called Markham. Markham's population is just above 338,000 and is known for its cultural diversity. It is also the perfect balance of history and new tech advancements. All in all, it is a melting pot. Even for travellers, it is a great spot with historical sites, museums, theatres, hiking trails, and many more activities.
All this diversity and cultural influence directly impact the dining experience in the city. Since there are so many people from different ethnic backgrounds, you can find a large array of eateries with various cuisines and menus. Whether you want to go out for sushi, you want to go to a high-end establishment to wine and dine, or you want a barbeque dinner, you will find it all here. Food can never be an issue for a visitor because the options are endless.
Even in their meal delivery services, you can find this variety; for example, Eataly will give you a taste of Italy and provide a more high-end experience, whereas a business like Farm'r is more farm-to-table homestyle cooking. When in town, you will always have many options to eat out at and order in from. 
Best meal delivery services
Eataly
Eataly was derived from Eat and Italy, which is what Eataly offers. Eataly offers a full Italian meal and eating experience to all its customers. They provide not only delicious and high-quality ready-to-eat meals but also groceries such as fresh pasta and wines to pair with the meals. To ensure that customers can also be part of the cooking experience, Eataly provides meal kits with various serving sizes. All the ingredients required for the recipe and a recipe card are delivered to your doorstep.  
Cost/Minimum order: Meals start at $13.90. Meal Kits start at $25.90.
Standout meals:
Tagliatelle alla Bolognese Kit

Margherita Pizza Kit

Small Tiramisu Della Nonna
Likes
They have ready meals, groceries, meal kits, and more. 

The meal kits are a great way to learn Italian cooking.

The website is very easy to use.
Dislikes
Meal kits are a bit pricey.
The shipping price is $13.90.

No mobile app.
Protein Chefs
Protein Chefs is a meal delivery service dedicated to providing healthy and fresh ready-to-eat meals according to various dietary restrictions. They offer a Keto, Paleo, Vegan, Weight Loss, and Gourmet meal plans with various dishes. They also have breakfast items and amazing desserts to ensure that even your guilty pleasures are healthy. Protein Chefs has a chef with 25 years of experience, so the food is bound to taste good. 
You can get different meal plans with a different number of meals per week, all of which are delivered to your doorstep in biodegradable and ecofriendly packing. 
Cost/Minimum order: $14.49/meal for a weekly subscription of 6 meals a week.
Average weekly meals: 6-24 meals a week for six days a week. 
Standout meals:
Keto – Chicken with Garden Pea and Tarragon Cream

Paleo – Korean BBQ (100% Grass-Fed Beef)

Vegan – Tofu Rigatoni Peperonata
Likes
They alter dishes if you have an allergy.

If you manage to collect and return eight shipping boxes, you get a $10 coupon code for the next order. 

You can mix different types of menus for one order.
Dislikes
No mobile app yet. 

The vegan menu is rather limited. 
Power Kitchen
A variety of foods and meal plans is Power Kitchen's forte. Power Kitchen offers diets like Keto, Lean Muscle, Power, Vegan, Clean Shredding, etc. The list is much longer, and Power Kitchen is a great option if you are into fitness or want nutritious and tasty ready-to-eat meals that will keep you in shape. The food is prepared beforehand, and they will deliver it to your doorstep. All you have to do is heat it and enjoy it. 
Cost/Minimum order: $12.83/meal with four meals. 
Average weekly meals: 4-22 meals per week.
Standout meals:
Honey Balsamic Chicken Thigh with Jasmine Rice

Jerk Chicken Thigh with Sweet Potato Wedges 

MPK Beef Meatloaf with Sweet Potato Wedges
Likes
Many meal plans and dishes are available. 
You can create a One-Time box without a subscription.  
Live chat option on the website.
Dislikes
Picking the four meal plan restricts the menu. 

Very small portions.
Farm'r
Just by looking at the name of this meal delivery service, you get the idea that farms are somehow involved. Farm'r is a farm-to-table meal delivery service dedicated to supporting local businesses and providing healthy and high-quality meals to people on the go. Their idea is to make good food accessible to families that are busy and unable to prepare meals for themselves or go out and have meals. They provide their customers with amazing comfort food, so they don't miss out on this incredible experience.  
Cost/Minimum order: Meals range from $12.00 – $23.00.
Standout meals:
Butter Chicken Empanadas

Meat Lasagna

Tomato Lentil Pasta Bake
Likes
They are supporting local restaurants. 
The menu has a variety of cuisines. 

Affordable meals.
Dislikes
Not many dietary options. 

Customers cannot add items to an existing order. 
GoodFood 
GoodFood is a huge name in Canada's meal kit and meal delivery service industry. They provide people with all the groceries and directions required for their meals to their doorsteps. Finding all the groceries you need can be difficult, and it is also time-consuming. GoodFood takes away all this hassle so that you can try out and experiment with different recipes in the comfort of your home. It is a great stepping stone for new or busy cooks as all their recipes are quick, hearty, and delicious. 
Cost/Minimum order: $12.74/serving with three recipes and two servings. The weekly total is $76.44.
Average weekly meals: 2 to 4 recipes a week.
Standout meals:
Sticky Chili-Lime Tofu over Scallion Rice

Carb-Wise: Haddock Acqua Pazza

Chicken Yaki Udon
Likes
Meal kits, grocery, and ready-to-eat meals are available.

The menu changes every week and features a variety of cuisines.
Dislikes
Very limited options for dietary restrictions.

The website is a bit tricky to navigate. 
Athletes Kitchen
If you eat with intention or have a busy lifestyle, then Athletes Kitchen is the business you need to contact for meal kit delivery to your home. It offers no less than four different plans, which include, breakfast, paleo, shredding, and plant based.
Its breakfast plan is ideal if you want to fuel your body through various workouts. Whereas the paleo and low-carb diet is perfect for people looking for high-quality proteins and fats. Shredding is wonderful for those seeking no starchy carbohydrates and high-fiber content. Lastly, plant-based is for healthy eaters. 
Starting price:
A serving from Athletes Kitchen goes for a price of $13.95.
Standout meals:
Turkey Katsu Curry

Lemon Pepper Chicken

Lean Beef Chilli
Likes
Ease of cancellation

Allows a delivery to be skipped or delayed
Dislikes
Has a minimum order requirement
Meal kits delivery Markham –  Final verdict 
If you are someone who is learning to cook and wants the groceries and the directions delivered to your doorstep, Eataly and GoodFood are the services for you. If Italian cooking and fine dining is your thing, then go for Eataly, and if you want to venture out and try more cuisines, then opt for GoodFood. 
If you want to get fit, go for Protein Chefs or Power Kitchens. They are also good options if you have dietary restrictions and want ready-to-eat meals catering to your needs. 
If you want well-seasoned, delicious meals supporting your local community, then you should look into Farm'r.  
As you can tell, each service has its advantages and its own identity and vision. You can either try different services or pick whichever suits your needs best and subscribe to it.
Read about other cities meal delivery services in Ontario, Canada.