There are many meal kit delivery services currently available all across Canada. The same can be said about Barrie, where many big and small businesses now deliver meal kits to customers. Cooking and eating are supposed to be a fun time that brings people together, and this is what you can do if the meals and ingredients are already picked out and delivered to your doorstep.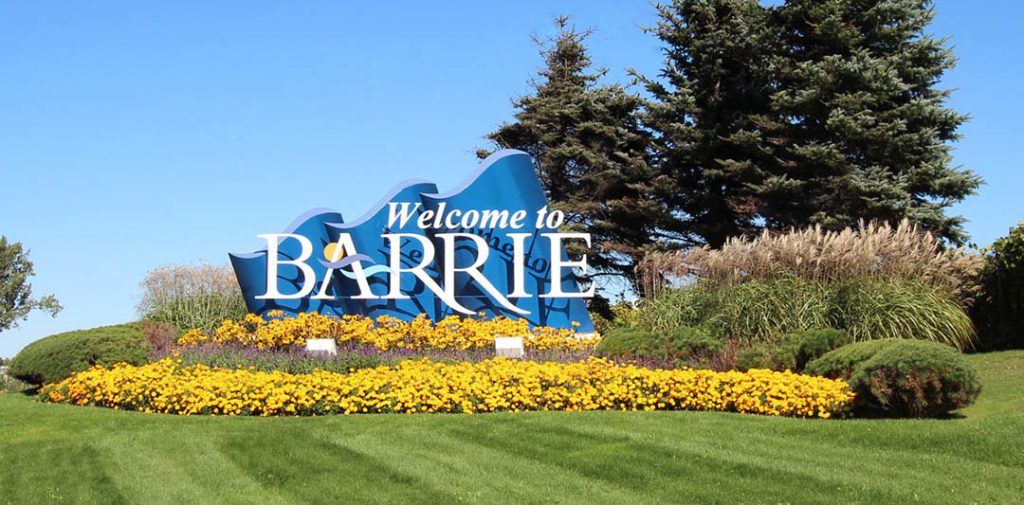 The Food Scene in Barrie
Barrie is located 80 kilometres north of Toronto and is one of the best places to visit if you are in Ontario. With multiple hiking trails and an array of outdoor activities, it is the perfect place for tourists and people looking to get away from the city and into nature. Since it is on the shore of Lake Simcoe, people can also explore things like scuba diving and fishing while visiting.
Barrie is a growing city with a population of over 150,000 people. Since it has a decent-sized population and attracts many visitors, the food scene there is rather extensive. You can find any type of establishment that you like, from fine dining to more relaxed cafes to family-style food; you can get it all.
This large variety in dining options also shows up in their meal delivery services as companies like Without Reservations take a more gourmet approach, and companies like Protein Chefs cater more to those looking to get fit. If you are in town for a few days and are too tired to go out for food, you can use these services and simply order.
To help you determine which meal kits are worth your money and work best for your needs, we have curated a list of our top meal kit picks in Barrie.
For more meal kits in the Ontario region
Protein Chefs
Protein chefs is an Ontario-based meal kit delivery service that provides high-quality, well-curated meal kits with fresh and locally sourced ingredients. Since their ingredients are locally sourced, their menu changes regularly to feature vegetables and ingredients that are in season. 
They have various meal plans such as keto, paleo, vegan, athletes, gourmet, and weight loss meal delivery. They also provide a few breakfast options and some delicious desserts. The dishes are premade, and you just need to heat them before consumption, making this meal plan ideal for someone who is busy but still wants a healthy and nutritious diet.
Cost/Minimum order: $14.49/meal for a weekly subscription of 6 meals a week.
Average weekly meals: 6-24 meals a week for six days a week. 
Sample meals we liked:
Gourmet – Classic Beef Meatloaf with Mushroom Gravy 

Keto – Tandoori Chicken Breast with Yogurt Raita

Cookies And Cream Cheesecake
Availability: They deliver in Barrie and 14 other cities in Ontario.
Likes
They alter dishes if you have an allergy.

All the packaging is biodegradable, and if you return eight shipping boxes, you get a $10 coupon code for the next order. 

A variety of cuisines, including such as Indian, Mexican, Mediterranean, etc.
Dislikes
Limited menu. 

No mobile app.
Power Kitchen
Power Kitchen is a meal delivery service that focuses mostly on healthy and nutritious diet plans. They have various meal plans like Pro Athlete, Lean Muscle, Vegan, Keto meal plans, etc.; a chef prepares the food, so the quality and taste are top-notch. Despite this, you can get meal boxes at reasonable prices without breaking the bank. It is a good meal delivery service if you are in the Greater Toronto Area and looking to get healthy and fit.
Cost/Minimum order: $12.83/meal with four meals. 
Average weekly meals: 4-22 meals per week.
Sample meals we liked:
Cajun Salmon

Lemon Herb Chicken Breast

Barbacoa Beef
Availability: Aside from Barrie, they also deliver in over 40 cities in the Greater Toronto Area
Likes
Live chat is available on the website. 
The menu has a lot of meal plans and dishes. 

All their meat products are halal except turkey.
Dislikes
The portion size was much smaller than other meal kits.

A limited menu is available if you pick four meal plan.
Meels
Meels is a meal delivery service that provides a chef-curated menu with organic meals and healthy ingredients. If you are someone who wants many food options despite dietary restrictions, Meels should be your go-to service. You can even get healthy options to cater to your dessert cravings, like muffins, cookies, and cheesecakes. Even their breakfast options look amazing, and the chocolate protein waffles look too good to ignore. 
Cost/Minimum order: Meals start at $13.99.
Average weekly meals: 14 entrees, seven breakfasts, and seven snacks.
Availability: Meal delivery across all Canada.
Sample meals we liked:
Honey Garlic Tofu and Snap Beans

Grilled steak, Red pepper sauce, Corn, and Broccoli with Brown Rice

Miso Salmon and Veggie Bowl
Likes
Large menu with many breakfasts and dessert items. 

You can order a single meal or opt for a meal plan. 

All the packaging is environmentally friendly and sustainable.
Dislikes
Menu gets very limited near cut-off time. 

No mobile app.
Without Reservations
Without Reservations is a farm-to-table meal delivery service that sources its produce from local farmer's markets. The deals are hearty, delicious, and aesthetically appealing too. They get the whole you eat with your eyes concept. The meals are of fine dining quality, and the menu accommodates many dietary restrictions. The dessert options get a special shout-out, especially the Crème Brulee. 
Cost/Minimum order: Meals start at $8.00.
Availability: Deliver all through Southern Ontario.
Sample meals we liked:
Beef Bourguignon

Canadian Irish Beef and Guinness Stew

Grilled Korean Boneless Beef Short Ribs
Likes
Supports local farmer's market.

You can order as many dishes as you like.

Many entrées, side, and dessert options.
Dislikes
High shipping costs.

No weekly meal plans.
GoodFood 
GoodFood is one of the largest meal kit delivery services in Canada. Whether you are looking for a kit delivery service for yourself or your family, GoodFood has you covered. If you are a home cook looking to improve your skills, they will provide you with the best ingredients and many recipes to get you started. The recipes are quick and will save you time while providing you with a nutritious meal. Despite the minimum effort, the result will be a hearty and delicious dish. 
Cost/Minimum order: $12.74/serving with three recipes and two servings. The weekly total is $76.44.
Average weekly meals: 2 to 4 recipes a week.
Availability: Deliver in Barrie and key areas in Ontario, Manitoba, British Columbia.
Sample meals we liked:
Cheddar-Topped Ground Beef & Poblano Taco Skillet

Fresh Cheese Tortellini in Balsamic Brown Butter Sauce

Cantonese-Style Chicken Chow Mein
Likes
Recipes are updated weekly. 
Menu with different cuisines. 

You can get meal kits and grocery or ready-to-eat meals.
Dislikes
Very few options for dietary restrictions.

The website can be made easier to use. 
Heart To Home Meals
People who have a busy routine are not the only ones who face cooking and grocery challenges, as people who have aged also tend to face the same issue. It becomes difficult for them to gather the energy to go to the supermarket, purchase the necessary stuff, come back and then cook it as well. 
Therefore, Heart to Home Meals aims to provide a solution to this problem. Making health and nutrition their top priority, the team of experts at Heart to Home Meals work tirelessly to develop delicious meals and to provide the best to their clientele. 
Their menu includes a variety of several items that include chicken, beef, fish, pork, and vegetarian options. All in all, you can count on them for a friendly and trusted service. 
Starting Price: $1 for ice-cream
Sample meals we liked:
Homestyle Meatloaf

Scalloped Potatoes with Glazed Ham

Turkey with Cranberry Orange Sauce
Likes:
Good portion size

Great service

Variety of food
Clean Plates 
Easy living and healthy eating seem to be an almost impossible duo for people with tough work schedules. Luckily, Clean Plates offers healthy food right to your doorstep so that you won't have to compromise on health. 
The passionate team of chefs, dieticians, as well as nutritionists are focused on delivering meals that will make you clean your plates while eating. Their exciting recipes are inspired by cuisines from all around the globe so that you can always satisfy your tastebuds.
Whether you're a family person, a senior citizen, a young professional or a college student, with Clean Plates as your meal delivery provider, you will be able to get health benefits and convenience without any compromise! 
Starting price: Different prices for different meals
Minimum order: No minimum order requirement
Sample meals we liked:
Mexican Shredded Chicken Bowl

Moroccan Sweet and Spicy Shrimp

Grilled Herb Butter Steak
Likes:
Option for one-time order and weekly subscriptions as well

Accept gift cards

Accept credit card payment

Friend referral bonus
Dislikes:
Cancelling a subscription before its subscription period ends will not result in a cash refund
Meal kits delivery in Barrie, Ontario – Final verdict
While there are many good meal delivery services in Barrie, you should pick one that matches your needs. Every service provider has pros and cons, but you should assess each option carefully. You can even try single meals from certain services to get a better idea of which one matches your palette better and then decide. Having a predetermined menu can eliminate the hassle of having to think about meals and lead to better food choices.
Read about other cities meal delivery services in Ontario, Canada.