Meal delivery services have seen a significant increase in popularity in the last two years as people sought ways to avoid food shopping in person while adhering to lockdown restrictions. As things begin to slowly return to normal, it appears that meal delivery services remain popular.
Whether this is your first foray into the world of veganism or you're looking for a total detox, here are some of the best meal delivery services to try in St. Catharines, Ontario this year.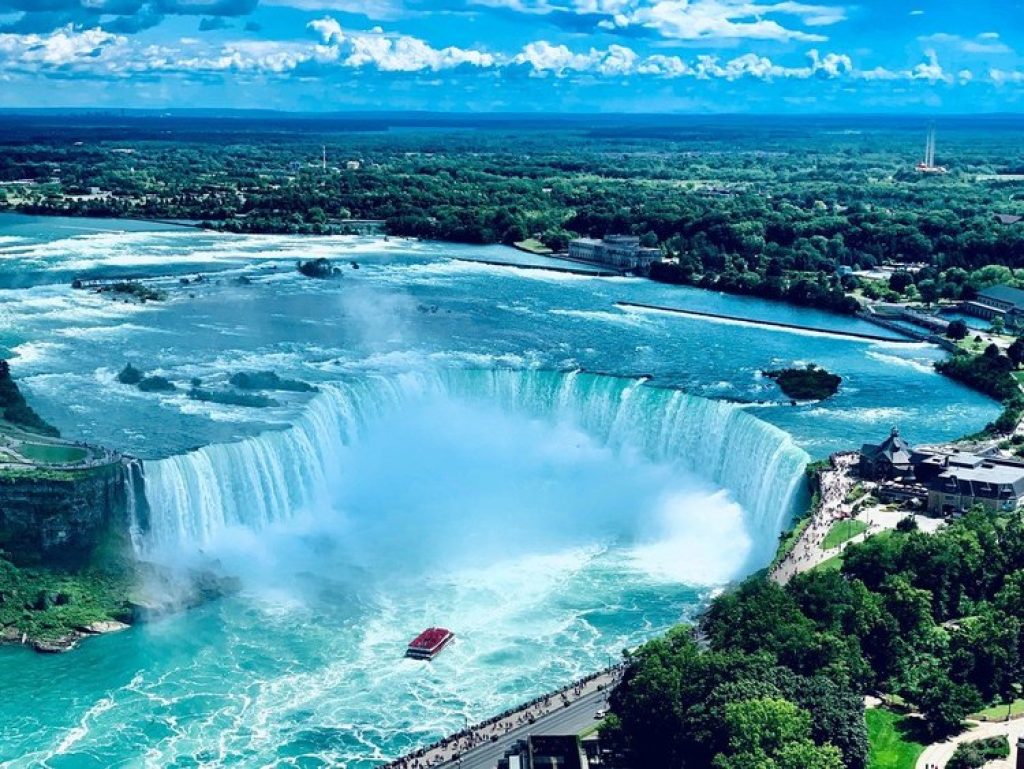 What does St. Catharines have to offer? 
St. Catharines is an incredible place to explore. From the lush lakeside park view to walking the blue trail and wandering in the wooden conservation area, St. Catharines has it all. Although visitors to the Niagara Region are frequently interested by Niagara Falls, St. Catharines can be a great place to explore lakes, parks, wineries, mountains, or anything in between.
If you are a foodie, you might always be looking for the most popular places to eat whenever you travel somewhere new. Get ready to taste the best flavours in St. Catharines with favourites like Italian Grill, Steakhouse, Ristorante, and more.
The best meal kits in St. Catharines
Meal delivery services deliver everything you need to make delicious meals at home, from chef-crafted dinners to easy meals that will please the kids. You can enjoy exciting and interesting meals, clear and easy-to-follow instructions, and all the ingredients you need in exact amounts, without guesswork and with the benefit of reducing food waste.
Meels
Meels combines local chefs' and nutritionists' expertise with wholesome, non-GMO, organic ingredients to deliver high-quality, healthy meals to your door in St. Catharines. One of Meels specialties is recipe development. All products available on Meels are made with the freshest ingredients available, which have been carefully selected for the kitchen. Meels combines quality proteins, vegetables, complex carbs, and healthy fats to create filling, well-balanced meals.
Green pepper club
Green Pepper Club is a commercial virtual kitchen that delivers healthy, fully cooked meals to Niagara Falls, St. Catharines, and Niagara on the Lake. Their menu is a fusion of various cuisines, such as Chinese, Italian, Thai, Indian, and Mexican, and includes a wide range of gluten-free, dairy-free, and vegan meal options to meet the growing demand for such dietary restrictions.
Niagara food company
Since 2010, Niagara Food Company in St. Catharines has been creating home-style, gourmet meals and sweet treats. They use fresh, local ingredients to create high-quality, delicious food. They make meal preparation simple, whether fresh or frozen!
HelloFresh
HelloFresh is ideal for you if you're looking for a flexible and delicious meal delivery service in St. Catharines. HelloFresh provides fresh, pre-portioned ingredients to make meal preparation easier. You can select from over 25 recipes each week based on your personal preferences. You can receive a recipe card that includes step-by-step photos and written instructions, together with your package of prepared, pre-portioned ingredients for the recipe.
Noom
Noom is an online nutrition company that focuses on providing healthy diet options to help you stay healthy and fit in St. Catharines. The majority of the products on the website are sourced naturally from various parts of the world. Noom offers a monthly subscription service starting at $60 per month, which is expensive when compared to other weight loss apps. If you buy the program for multiple months at once, you will receive a discount.
GoodFood
GoodFood meal kits are reasonably priced, with the average serving costing between $11 and $15. One of the main advantages of GoodFood is the wide variety of meals available, including many low-carb options. GoodFood offers five main subscription dinner plans from which to choose in St. Catharines. Customers particularly love the Brazilian chicken stew, roasted sweet potato quinoa bowl, and pan-seared trout.
Papa Earth
Papa Earth is a meat and seafood delivery service that specializes in sourcing local, farm-raised meats and providing high-quality products at reasonable prices in St. Catharines. All meats offered are of exceptional quality and taste far superior to those found in supermarkets. The large selection of meats, fish, and seafood available can keep you coming back to try new things. Shipping is free if you live in St. Catharines. To get started with Papa Earth, try a curated box or sign up for a full subscription.
Meal kit delivery in St. Catharines: our final thoughts

Savour the exceptional culinary experiences in St. Catharines, which ranges from locally sourced, field-to-fork and farm-to-table ingredients to internationally inspired fusion fare. Are you planning a gourmet adventure in St. Catharines? Don't forget to check out these top meal kit delivery services in the area.

Read more about meal kit delivery services in other cities in Ontario: