Meal kit deliveries are erupting in Windsor, and for good reason—they fill the gap between eating out and grocery shopping. After all, people are busy and want to eat well without having restaurant costs take a toll. By using fresh ingredients and suggested recipes, each meal prep option is like taking a page out of your favourite cookbook.
When it comes to meal kit delivery in Windsor, Ontario, you have plenty of options to choose from. Read on to find out about some of the best meal kit delivery services in Windsor.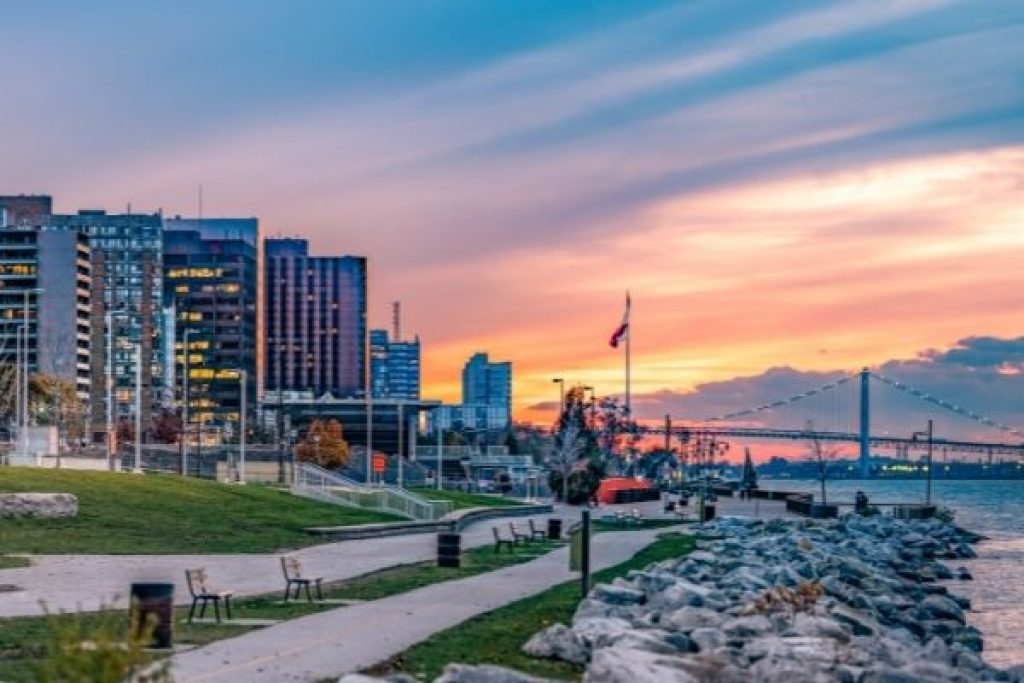 What does Windsor have to offer? 
Even though there are more famous "Windsors" in the world, Canada's Windsor is no less impressive. While there is no castle or royalty on the premises, this border town is a lot of fun. Windsor, Ontario offers a lively downtown area, a student population, and plenty of natural and historic attractions nearby. The region has a very attractive downtown area, which occasionally plays host to fantastic festivals and local cuisines.
This city is a culinary adventure! Because it is one of Canada's most diverse communities, there are so many incredible places to try—ranging from chicken delights to pizza to peach juice. The healthy, ready-made meal industry has grown so quickly that it has become a fairly common part of daily meals in Windsor. But which ones provide the best value, flavour, and health credentials? Let's find out.
The best meal kits in Windsor
The meal kits below can be ideal selections for singles, families, vegans, and carnivores, so there is something for everyone in Windsor, Canada.
Protein Chefs
Make the Windsor meal delivery service your own by selecting from a variety of meal plan types, meals per day, and meals per week. Protein Chefs offer a wide range of meal options to accommodate any goal or lifestyle:
Protein Chefs has a healthy meal plan for every Windsor home, whether you need paleo meal delivery, gluten-free, or low-sodium options. All meals are Halal certified by the HMA, which you may not be able to find in other Windsor meal plans.
The Meal Prep Company
If you're looking to make healthy choices with your diet—but lack the time to do so—The Meal Prep Co. is a healthy, convenient option. They use premium fresh ingredients and offer a wide range of foods to please any palate. Their top priority is flavour; no more eating the same bland, tasteless food every day. 
The Meal Prep Co. guarantees that the food you receive is made with fresh, high-quality ingredients and has the best flavour in Windsor. Choose from over 35 ready-to-eat healthy and delicious meals. You only need to microwave the meal for 2-3 minutes with the lid on, and you're done!
Plant Prepped
Every week, Plant Prepped delivers 100% plant-based meal kits with fresh, pre-measured ingredients and gourmet recipes to customers' doors. Ingredients are sourced from local farmers and food producers in Windsor—many of whom produce organic and artisanal items—and are delivered in environmentally friendly boxes. The recipes are written on a glossy, laminated sheet that is virtually indestructible and even washable. You can choose from 6 vegan recipes each week, so you can rest assured that there is something everyone can enjoy.
Heart to Home Meals
Heart to Home Meals delivers delicious and nutritious frozen meals, soups, and desserts to seniors' homes. You have many tempting options to enjoy as there are over 200 menu items to choose from, including a wide range of entrées such as beef, chicken, pork, fish, vegetarian, and breakfast options. When it's time to eat, simply pop the frozen meals into the oven or microwave—no shopping, chopping, or cleaning up! Many menu items are low in fat, sodium, and calories, or high in fibre.
Noom
Noom is a personalized weight loss app that puts coaching in the palm of your hand. The company's habit-changing solution includes daily lessons and progress tracking for meals and exercise that are tailored to each person's lifestyle in Windsor. The Noom quiz, which asks about your specific goals and needs, is used to generate custom plans. The program employs psychology to teach you healthy habits for life in and out of Windsor.
Keto Cycle
Keto Cycle is a ketogenic diet app that can make keto simple. It provides a think-free, ultra-personalized, and simple-to-follow keto scheme from the start, assisting people in achieving the body and health they deserve. Keto Cycle provides a one-stop solution for getting started on the keto diet the smart way—from smart tracking and meal planning to workouts and expert guidance in Windsor. Keto Cycle customers who are happy with the product frequently mention great app suggestions, weight loss, and shopping lists.
DoFasting
DoFasting is unique because it provides a subscription app as well as safe and beneficial supplements to aid in your fasting weight loss journey. DoFasting is less expensive than competing fasting apps and may provide numerous physical and mental health benefits.
Meal kits in Windsor: our final thoughts 
The first question that comes to mind when organizing a trip or tour to a new city is, "What is the best thing here?" Especially if you are a foodie, you never want to jeopardize your appetite or taste. Trying out these top meal kit delivery services in Windsor can be a great way to experience the city, whether you live there or are simply visiting.
Read more about meal kit delivery services in other cities in Ontario: